Welcome to Rapid Insights: Film Edition!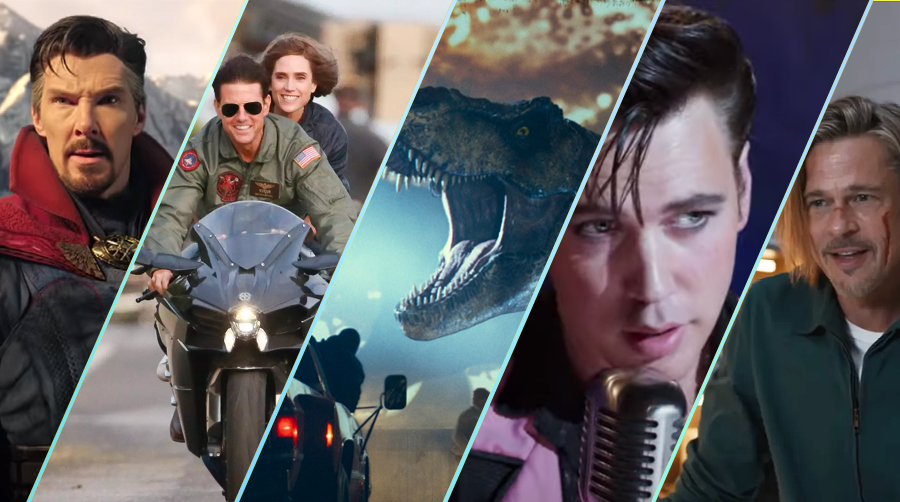 Welcome to Rapid Insights – Film Edition!
Welcome to Vault AI's very first Rapid Insights memo on the film industry! Just as you've been reading our insights covering the TV space, we'll now also be checking-in from time to time describing the elements in upcoming movies we believe will drive audiences to theaters or streaming services. We're kicking-off with a series of pieces looking at the wide variety of releases this summer, beginning today with a rundown of what will be driving audiences to a few of the most anticipated theatrical releases of the season. And we'll be providing our points-of-view on all the animated, horror, and direct-to-streaming releases as well in the coming weeks.
What does the data tell us?
Taken together, we noticed an interesting recurring theme as we analyzed* the trailers of each film below. Alongside the appeal of big-name franchises, audiences will be seeking something beyond the familiar: stories with characters embarking on unique journeys, understanding their pasts, and overcoming unfamiliar challenges.
Audiences will get their first of two new Marvel Cinematic Universe installments this Friday in Doctor Strange in the Multiverse of Madness, with Thor: Love and Thunder coming July 8th. The MCU brand, with all the character and story continuity it provides, is key to the success of both Doctor Strange (143) and Thor (146). No doubt audiences are eager to witness how these titular characters continue to operate in the larger MCU narrative. Doctor Strange does this by Exploring the Multiverse (113) and facing evil doppelgangers in universes cracked open in Spider-Man: No Way Home, while it's Thor's search for a New Path (121) after all he's experienced that audiences want to explore in Love and Thunder.
The long-awaited Top Gun: Maverick finally lands Memorial Day weekend (May 27), and is sure to stoke the nostalgia of fans while simultaneously introducing "Maverick" to a new generation. Audiences are pumped-up to see the realistic, death-defying Air Combat (157) on the big screen, with Tom Cruise leading the formation. Though, whether you are a fan of the 1984 classic or not, the story of Maverick Facing His Past Demons (111) as he trains a new set of recruits for a high-stakes battle resonates in a relatable way.
The Jurassic World trilogy comes to a triumphant close June 1 with Jurassic World Dominion. With the original Jurassic Park cast reprising their roles, audiences are most energized to see this Franchise Reunion (147) as Jeff Goldblum, Sam Neill, and Laura Dern work together alongside Christ Pratt and Bryce Dallas Howard. The mission: to fight back against those responsible for Capturing the Dinos (116) out of the wild, which is sure to supply the intense Dino Action and Scares (116) the franchise is known for.
While not strictly a film franchise, Elvis (July 24) will nonetheless be buoyed by the lasting popularity of one of the biggest pop stars of all time. Though it's the Racial Tension (142) and debates around Elvis' relationship to black artists that will stand out as a piece of his history audiences may not know, providing a unique backdrop to the King's Origin Story (119) to becoming a charismatic, hit-singing showman.
Bullet Train (July 29th) starring Brad Pitt will excite audiences with its fresh Comedic Interpretation (121) of highly choreographed, non-stop Stylized Combat (108) on a speeding train. To that end, Pitt playing the role of a One Man Army (123) that also supplies genuine laugh-out-loud humor epitomizes what audiences will be looking to experience in theaters.
*Publicly released trailers for each film were evaluated using Vault AI's algorithms – utilizing our proprietary 120K+ story element database alongside historical box office performance and other datasets – to identify unique combinations of stories, themes, characters, and genre elements that will drive opening weekend success.  
Vault AI uses index scores to describe the impact a given story/theme will have on opening weekend success: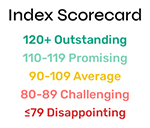 —
Stay in the know

Subscribe to get Rapid Insights delivered to your inbox weekly.
Sign up for StoryGuide for more details and analysis.