Rapid Insights: Yellowstone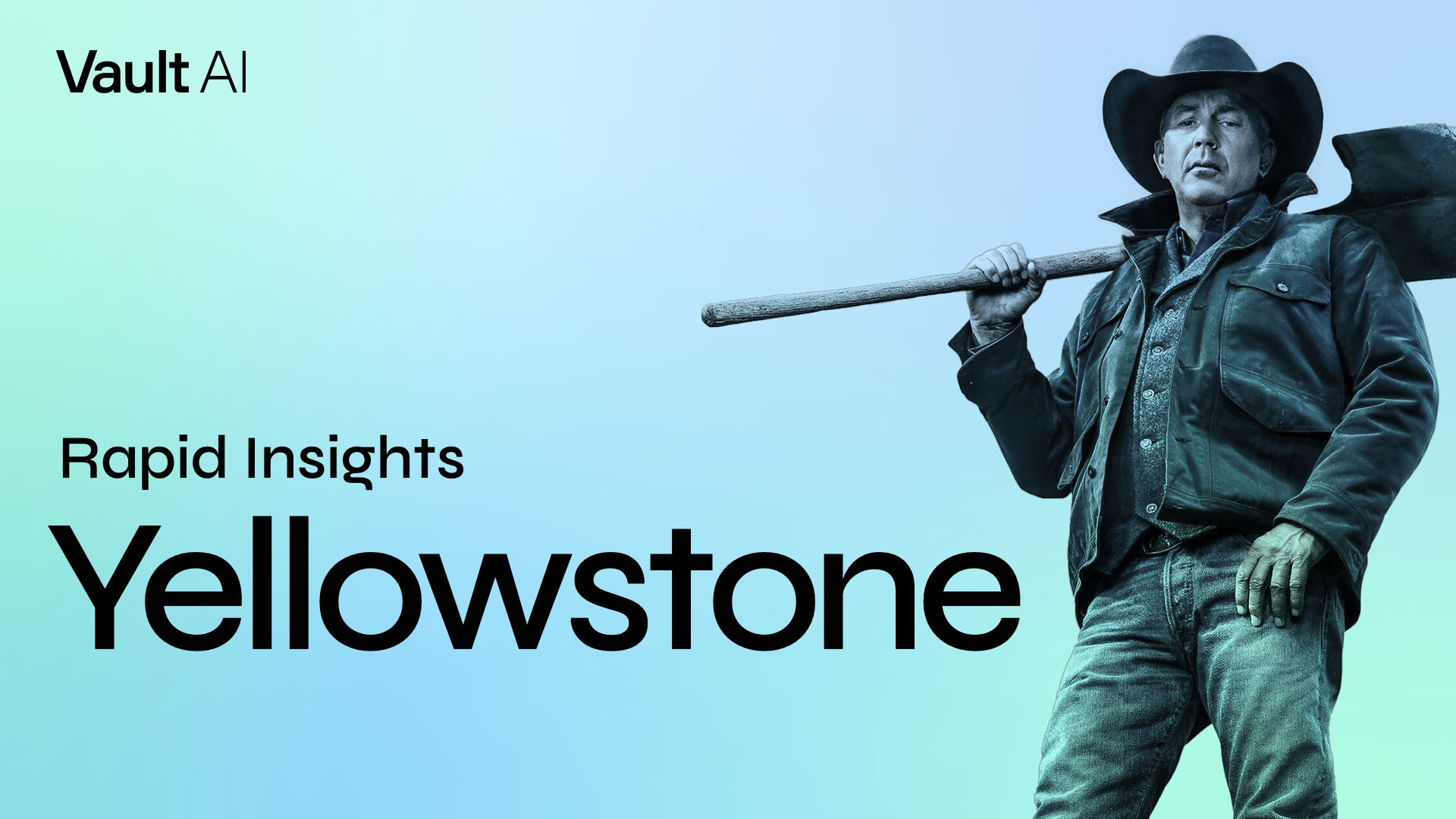 Kevin Costner's neo-western just returned for Season 4 and its premiere was the Paramount Network's most-watched series, also maxing out Vault's social buzz tracker (160) every week since its launch.
Here's what you need to know about Yellowstone:
How did a seemingly niche western gain such a broad audience?
Streaming pulled in brand new viewers. Much like Breaking Bad before it, Yellowstone's past season availability on Peacock attracted a much younger, more male audience (58% male / 60% <45) that's now feeding into its new-season cable-only broadcast.
What makes Yellowstone so universally appealing?
It spans genres. It isn't just a Western (157) with high stakes and Action (120), it also showcases the soapy family dynamics of a heightened Drama (123) and is topped with a dose of History (127).
Which early elements have helped drive the show's explosive growth?
Its rich portrayal of the affluent Dutton family. Similar to other familial dynasty series like Succession, Dynasty, and Bloodline, the generational Tension (144) and Wealthy Lifestyles (114) arising from the Family Working Together (148) to run their core business are key drivers of longevity.
How does Yellowstone's family patriarch differ from Succession's?
They have opposite motivations. Kevin Costner's Rancher John Dutton protects his family at the expense of business (driven by Idealism (160)), while Succession's Logan Roy protects business at the expense of family (aiming for power and Social Status (159)).
How can the upcoming prequel series 1883 leverage Yellowstone's success?
By keeping the same core ratings drivers: revenge and family. Bringing the original's crucial sense of Family Tension (144) and the driving force of Revenge (125) into the past should help keep viewers coming back.
–
Visit StoryGuide for more details and analysis – Sign up for StoryGuide