Rapid Insights: The Time Traveler's Wife Makes a New Future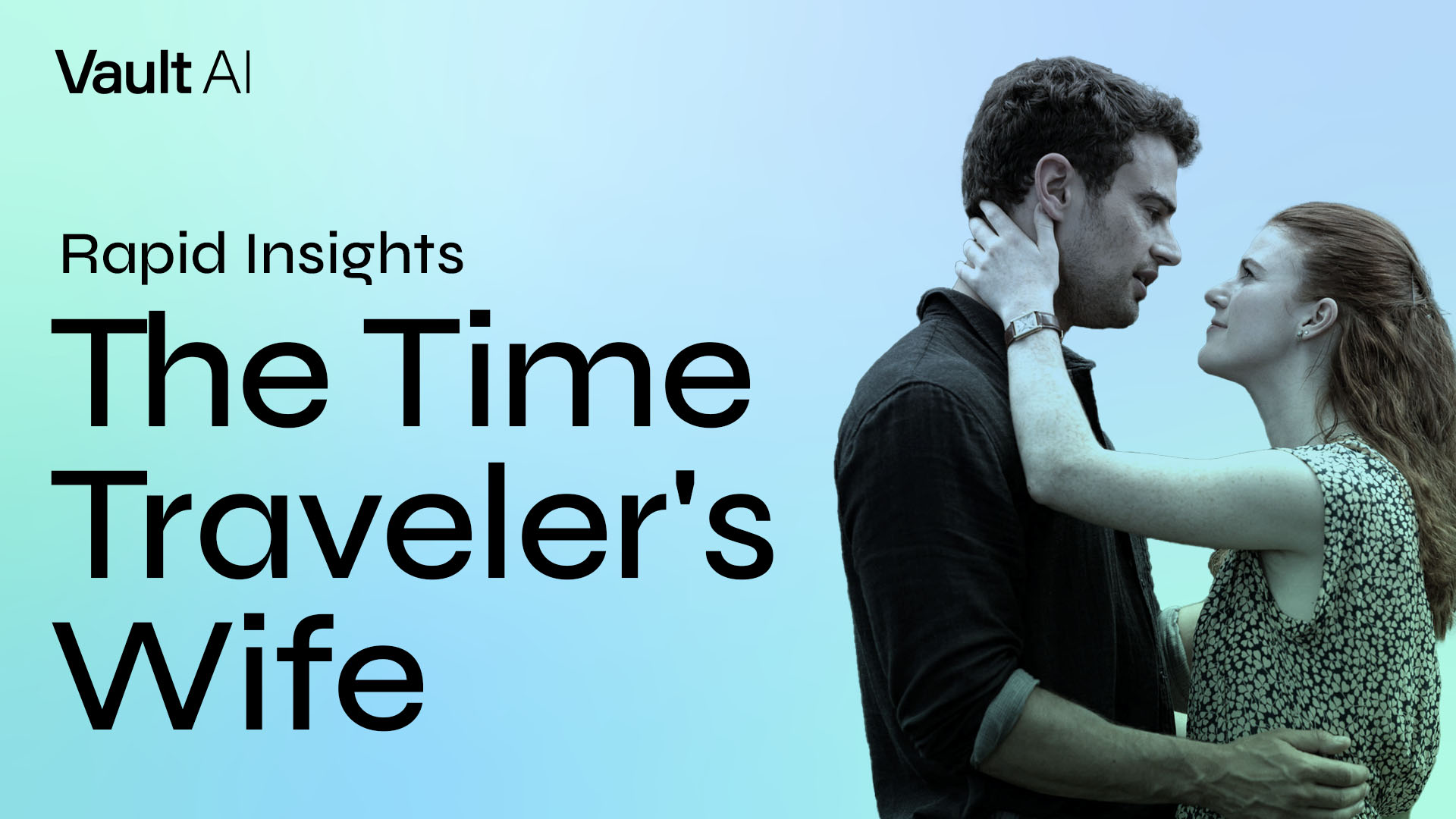 Beloved novel turned film, The Time Traveler's Wife, gets a fresh retelling in HBO's newest series, starring Rose Leslie and Theo James. This time-travel-fueled romance blends the sci-fi with a deeply human love story, adding voice-over narration and documentary-style interviews to tell the tale. Here's what you need to know about The Time Traveler's Wife:
How does the show's audience look?
Older, peaking among women 55+. The audience will be primarily older with 87% 35+, and 29% of total viewership predicted to be women 55+. That said, The Time Traveler's Wife, much like fan-favorite Outlander, has key sci-fi elements which account for the decent male viewership prediction (46%), as opposed to more traditional romantic dramas such as With Love and Modern Love.
How does social tracking for The Time Traveler's Wife measure up against other romantic drama series?
It's slightly ahead of the pack. The Time Traveler's Wife saw higher social tracking scores than The Pursuit of Love in its pre-premiere week, and was very much in line with And Just Like That, Conversations with Friends, and Emily in Paris just before its premiere.
How will the time travel element impact engagement?
It will keep viewers engaged week to week. Henry's unexpected Time Travel (142) bursts paired with his non-linear Voice Over Narration (114) will compel viewers to binge and discover where and, more importantly, when the drama will occur.
How important is the original IP for this title?
Significant, but not everything. The fact that this series has previous IP (111) will compel fans of the originals to stick around, but it's not crucial for bringing in new viewers.
What is the most important theme of the complex relationship represented?
Faith in one another is key. How Clare and Henry groundedly navigate their Marital Problems (118) amidst supernatural circumstances will drive ratings – with emotions of Trust (113) and Admiration (113) most essential to their dynamic.
—
Stay in the know

Subscribe to get Rapid Insights delivered to your inbox weekly.
Sign up for StoryGuide for more details and analysis.