Rapid Insights: The Quest Merges Fantasy and Reality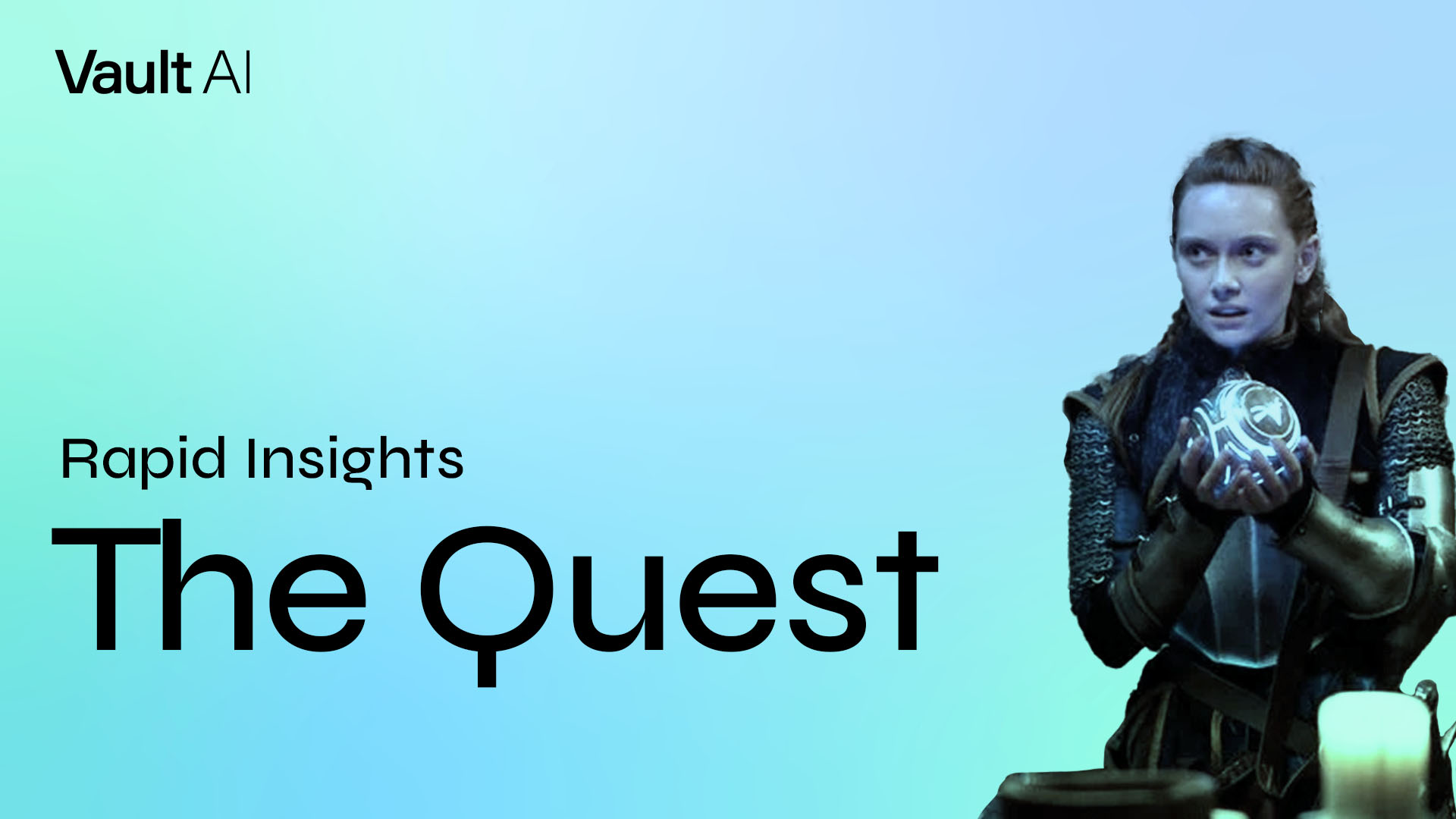 Rapid Insights: The Quest Merges Fantasy and Reality
Disney+'s buzzy new reality competition series drops eight real-life teens into a fully immersive, 360o fantasy adventure story complete with realistically scripted characters and interactive visual effects. An aged-down revival of a 2014 ABC show, it's a teenaged The Amazing Race meets Lord of the Rings (and hails from the producers of both). Using the trailer as our stimulus, here's what you need to know about The Quest:​​​​
Who is The Quest most likely to appeal to?
A fairly broad range. The official trailer, given the teen contestants, manages to draw eyeballs for a broad audience, with 42% aged 30+ (and 55% male); its epic fantasy genre is likely expanding its appeal. The Legend of Vox Machina, an animated series with a similar quest premise but adult characters and themes, lands only a bit older (47% 30+) but much more heavily male (68%).
What's the single most important element of the show?
The Competition. The contestants' assigned mission to become the one true hero of the fictitious Everealm–and the creative challenges and suspenseful eliminations that accompany it–is the most impactful driver for every measured category: ratings, bingeability, longevity, and social buzz.
How important is the fantasy realm setting?
Very. Though the competition aspect is the biggest viewership driver, it's the show's Distinctly Realized World (119), Human vs. Monster (120) battles, and heartwarming displays of Heroism (116) that truly make it unique within the reality genre.
What's most notable about this remake as compared to the 2014 version?
Its Teen Friendships (118). Featuring younger contestants and spotlighting the Teamwork (129) and bonds they'll forge during the course of their adventures has introduced a strong new driver for the 2021 edition's likely longevity.
What emotional tone will drive ratings?
A sense of foreboding. Darker emotions like Vigilance (110), Aggressiveness (110), and Rage (110) are predicted to be crucial draws, reflecting viewers' interest not only in the contestants' more competitive natures, but also in the story's warnings of an approaching monster and a mysterious curse.
—
Stay in the know

Subscribe to get Rapid Insights delivered to your inbox weekly.
Sign up for StoryGuide for more details and analysis.