Rapid Insights: The Old Man Brings a Thrilling Novel to the Small Screen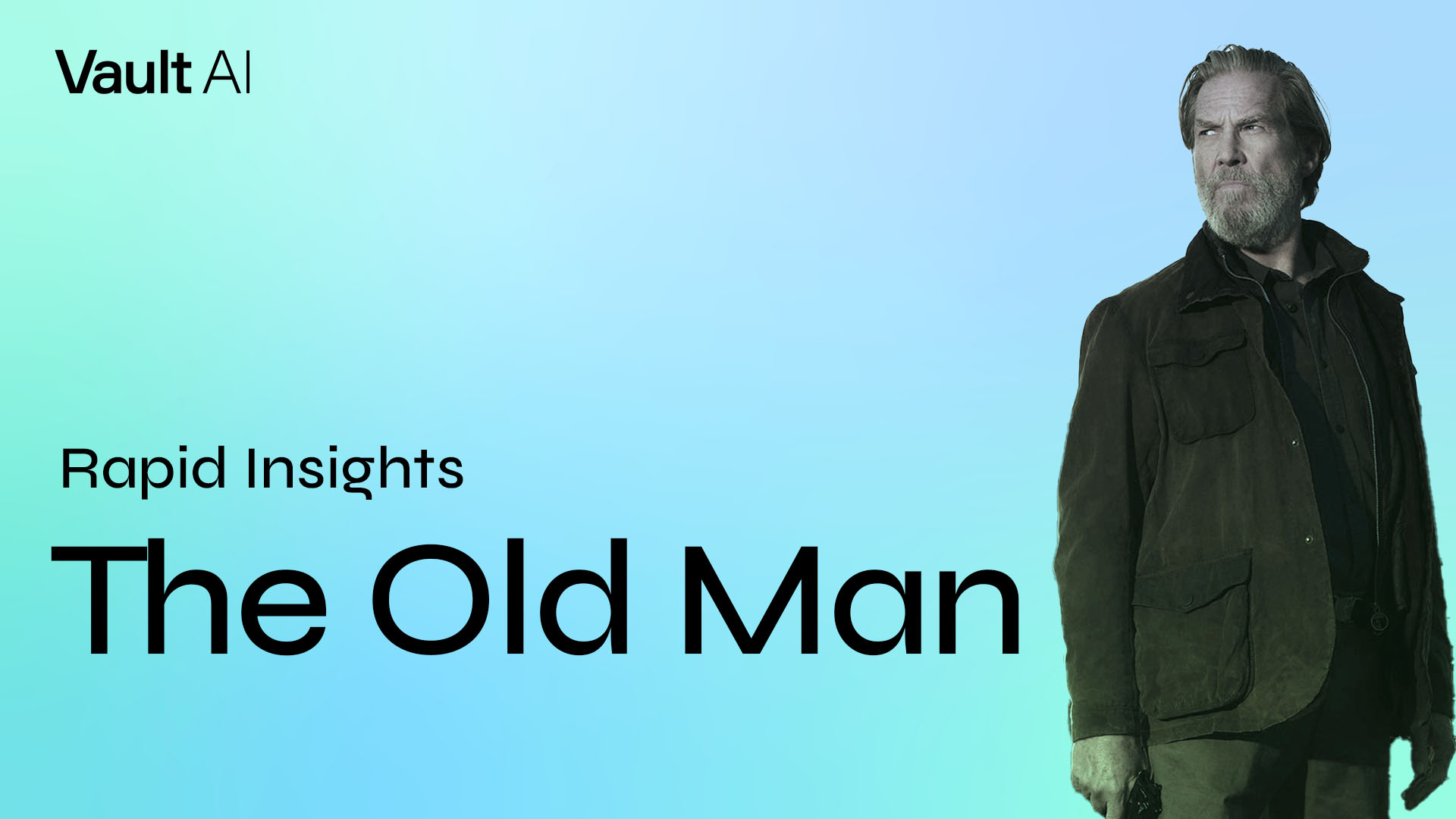 FX's newest series made quite the splash with its mid-June debut, emerging as the most-watched cable series premiere since January 2021. Based on the bestselling novel, this dark, gritty spy thriller stars Jeff Bridges as an ex-CIA operative on the run from black-ops assassins and has already been renewed for a second season. Here's what you need to know about The Old Man:

Who's the audience for this series?
As the title aptly suggests, older men. The show's initial cable run skews heavily older (with 81% aged 35+) and leans male (53%); though its next-day Hulu streaming does help bring in some younger viewers. The overall audience falls squarely in the Gen X-to-Boomers range, similar to fellow FX gritty dramas Snowfall and Mayans.
Where does The Old Man fall on the genre scale?
Into Action-Thriller territory. However, while the show's gripping Action & Violence (142) place it next to other male-driven thrillers like Shooter, Mosquito Coast, The Terminal List, and Condor, The Old Man also boasts a near-Western (130) flavor thanks to the cowboy-like Tough Guy persona of Bridges' rugged CIA vet.
What's driving the show's noteworthy ratings?
Its pervasive sense of danger. Protagonist Dan Chase is Under Threat (160) not only from pursuing assassins but also a mysterious and potentially deadly figure from his past; these perils, combined with his on-the-run status (Being Hunted (127)), create what is far and away the show's most compelling story hook.
Has the show's social buzz kept up with its viewership?
Yes. The Old Man saw a huge jump in online activity (to our max of 160) upon its premiere and has been hovering north of 120 ever since, a good sign for sustained word-of-mouth. As with its ratings, the show's buzz is being driven primarily by the thrills, action, and suspense around Chase's off-the-grid, fugitive status.
What makes Chase's character more dynamic than the flat 'action hero' stereotype?
His love of dogs. Beyond being a regulation tough guy, the grizzled Chase also demonstrates compassion and depth through his commitment to Rottweilers Dave and Carol (Animal Companionship (116)), beloved partners who accompany him everywhere. This richness makes Chase a character worth rooting for across multiple seasons.
*Publicly released trailers for series are evaluated using Vault AI's algorithms – utilizing our proprietary 120K+ story element database alongside ratings performance and other datasets – to identify unique combinations of stories, themes, characters, and genre elements that will drive success.
Vault AI uses index scores to describe the impact a given story/theme/element will have on specific KPIs: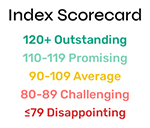 —
Stay in the know

Subscribe to get Rapid Insights delivered to your inbox weekly.
Sign up for StoryGuide for more details and analysis.
About Vault AI
Based in Los Angeles and Israel, Vault AI is using a combination of machine learning and consumer insights experts to help the entertainment industry predict consumer response to content. Test your content faster and more accurately with Vault AI and get granular insights across the entire content life cycle today.