Rapid Insights: The Equalizer 3 & Its TV Cousin Explore Different Takes on the IP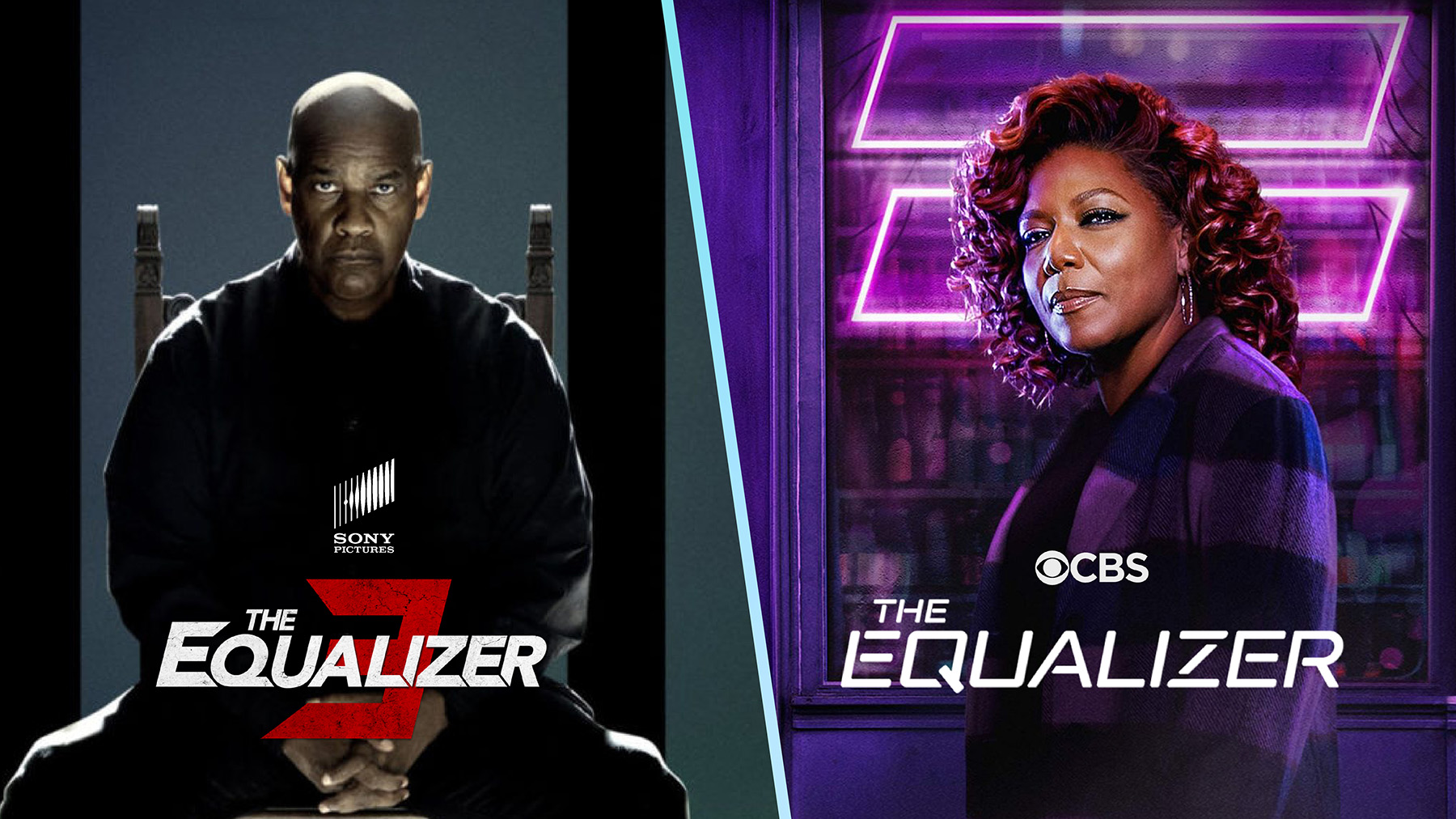 Star Denzel Washington and director Antoine Fuqua are once again joining forces this September with the third and final chapter of Sony's The Equalizer film franchise. When it releases, the Equalizer IP will become especially notable for having two different versions running at the same time: the theatrical film and the CBS TV series starring Queen Latifah.
Here's what you need to know about The Equalizer 3 and its TV cousin:
Vault uses index scores to describe the impact a given story/theme/element will have on specific KPIs: 
≤79 Disappointing  80-89 Challenging  90-109 Average  110-119 Promising  120+ Outstanding
Will the TV show's viewers turn out for this new movie? 
Probably not. We're predicting a male-skewing (59%), largely older (69% aged 30+), and highly diverse (25% Black / 20% Latino) theatrical audience for The Equalizer 3, while viewership for CBS's series–in keeping with overall broadcast TV viewing patterns–is heavily female (61%) and almost exclusively older (95% aged 35+). We're also seeing a low fan score (72) for the movie among TV series viewers, suggesting limited potential for overlap; instead, fans of John Wick (112) as well as the two previous Equalizer films (113) will be much more enthusiastic.
What do the TV series and film have in common?
Their central hero. Both Washington and Latifah portray a variation of the role first popularized in the original 80s TV show: a highly-skilled ex-government agent driven to fight injustice, right wrongs, and protect the innocent. In The Equalizer 3, Washington's Robert McCall must take matters into his own hands (Vigilante Justice, 126) to protect a community he loves (Personal Stakes, 150) from the Sicilian Mafia, creating an Action-Packed (144) extravaganza. In CBS's The Equalizer, Latifah's Robyn McCall feels compelled to atone for past sins (Road to Redemption, 127) by putting her talents toward Fighting Crime (111) and rescuing the helpless, similarly upping the ante with Action & Violence (138) throughout.
What makes the TV show unique?
More character moments. With a season's worth of hours to fill, CBS's The Equalizer is able to go deeper, diving into its hero's personal life and exploring her role as a dedicated Single Parent (142) while juggling a day job as a badass female operative (Strong Female Protagonist, 119). The show also populates the world around her, adding a bigger focus on surrounding characters like the Investigators & Detectives (137) germane to Solving the Murders (131) that crop up on a weekly basis.
What will set this new movie apart?
Lots of violence and an international backdrop. Unlike its CBS cousin, The Equalizer 3 is rated R, and it leverages its much-bigger-than-TV budget to revel in the fierce Bloody Violence (118) of righteous vigilante justice in front of a gorgeous Italian Setting (159). Indeed, the film's top two attributes are Violent (123) and Bloody/Gory (119), and fans will be on the edge of their seats for its intense thrill ride.
Is the underlying IP important to either format?
Definitely. The overall Equalizer brand name is a key viewership driver for both the TV series (IP Extension, 117) and the upcoming film (Final Chapter, 160), with the latter's ticket sales particularly hanging on the fact that it's the last entry in an exciting trilogy.
Your On-Demand Content Assistant
Vault GPT leverages the power of Vault's vast content database and insights engine to transform development, marketing and sales workflows empowering users with ondemand coverage-like-summaries and briefs combined with insights – a cutting edge new tool for today's executive.
100% safe and secure, Vault GPT is trained on over 60,000 film and television titles from the Vault database that contain both story and performance data.
Upload anything – a book, a script, a treatment – and let Vault GPT do the heavy lifting. In less than 1hr you'll have automated summaries giving you insights into characters, key themes, plot, and even potential taglines.
Spots are limited, join the waitlist to secure your place in line.
*Publicly released trailers for series are evaluated using Vault's algorithms – utilizing our proprietary 120K+ story element database alongside ratings performance and other datasets – to identify unique combinations of stories, themes, characters, and genre elements that will drive success.