Rapid Insights: Succession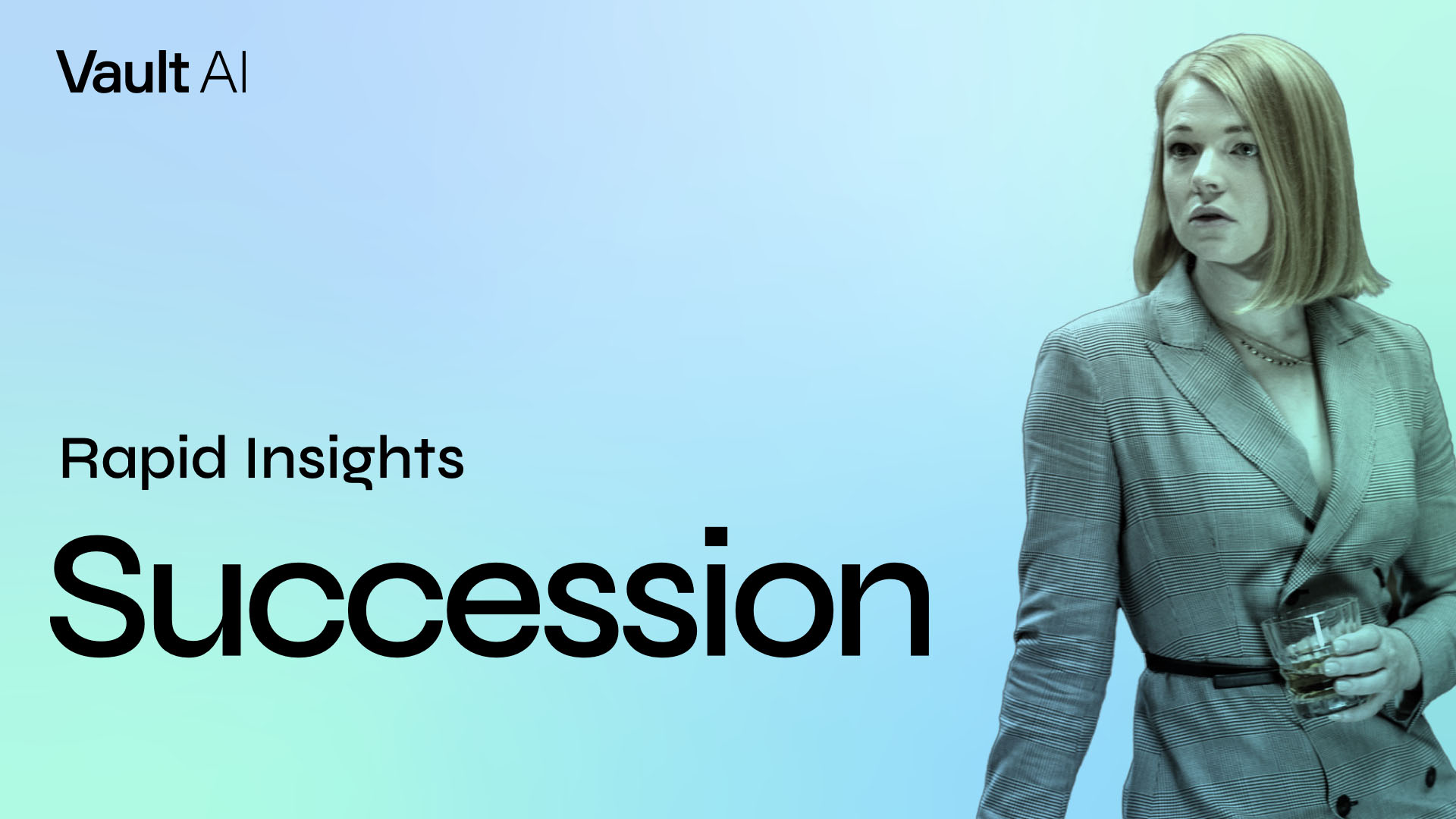 After a two-year hiatus, HBO's deliciously dark snapshot of the rich and dysfunctional Roy family has just returned for Season 3. The premiere opens with rebellious son Kendall in open warfare against patriarch Logan, and audiences are eating it up.
Here's what you need to know about Succession:
Is Succession's audience in line with other satirical wealthy family dramas?
It skews more male. Succession's viewership (57% male, 68% 35+) is nearly identical to Billions, but both are odd-men-out compared to other popular shows about generational dysfunction: Dynasty, The Righteous Gemstones, and Empire all have greater female appeal.
Is Season 3's social tracking in line with Season 1's?
It's higher. The show's buzz has grown since its 2018 premiere, and the social discussion around S3 so far puts it on track to outpace both prior seasons.
How does Succession effectively walk the line between comedy and drama?
The Twisted Family Dynamics (Drama: 141, Comedy: 121). The show's sibling rivalries, toxic father-child relationships, and incestuous business dealings both amp up the stakes and add a layer of pitch-black humor.
What are the risks of Logan being pushed out and losing connection to his kids?
It may dampen engagement. The kids' push-pull interplay with the family patriarch brings up themes of Trust and Loyalty (120) and Betrayal (115), crucial in driving the show's bingeability.
What's Succession's secret weapon?
The Strong Female Characters (123). It's winner takes all at family conglomerate Waystar Royco, and the women in contention are just as power-hungry as the men. Viewers tuning in love to see them hold their own.
–
Visit StoryGuide for more details and analysis – Sign up for StoryGuide