Rapid Insights: Serial Killer Docudramas Indulge Our Fascination With Evil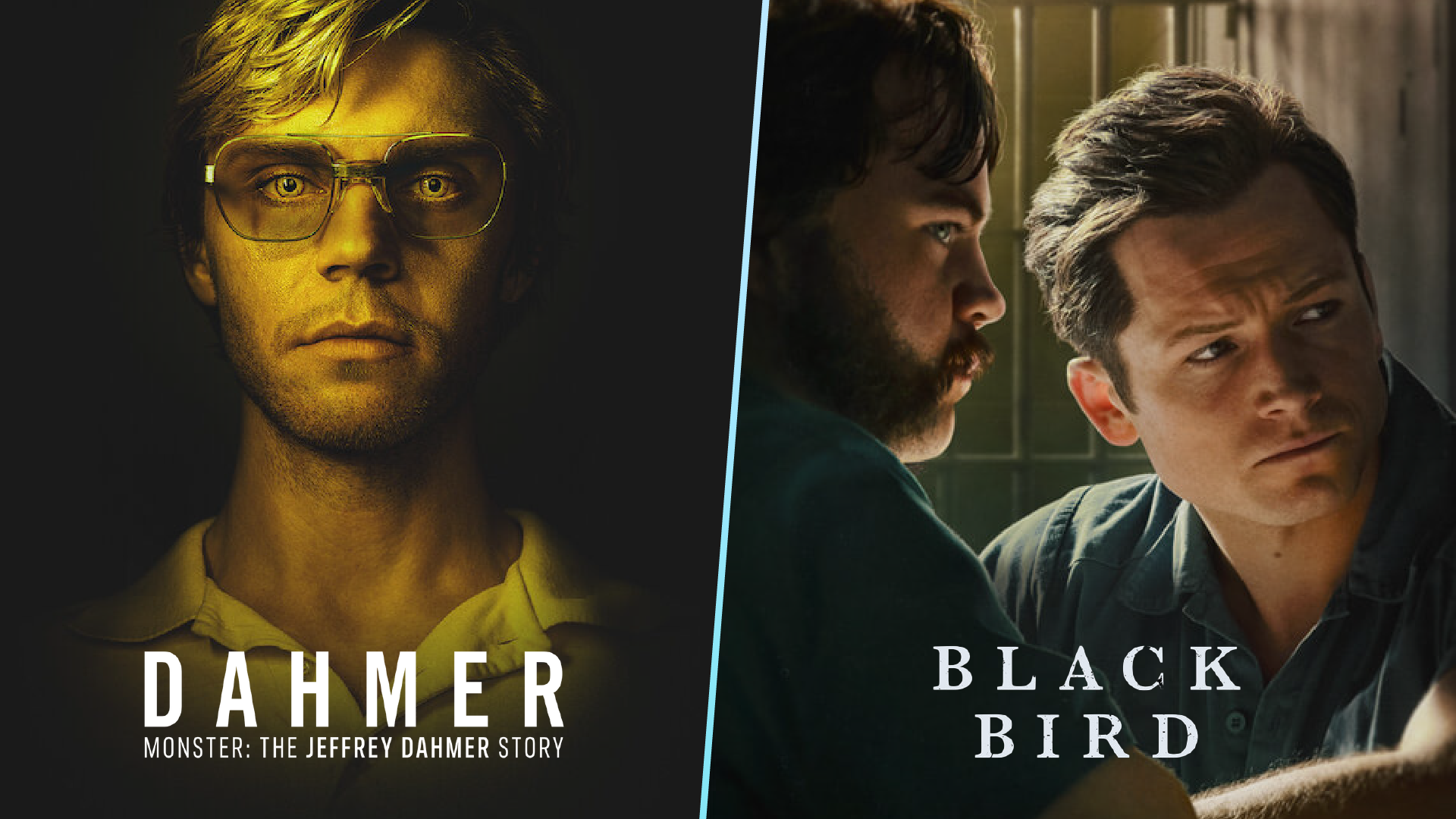 Audiences have expressed increasing interest in true crime series over the past several years, and the shows that focus on well-known serial killers seem to engender a particularly strong fascination. After four weeks in release, Netflix's new limited series Dahmer, about the infamously cannibalistic serial murderer of 1980s Milwaukee, has exploded onto the scene to become its second most-watched English-language show of all time. Earlier this summer, Apple TV+'s Black Bird found success spinning the tale of Larry Hall, the Midwest rapist and torturer of young women who was active around the same time. Here's what you need to know about these serial killer dramas:
Vault AI uses index scores to describe the impact a given story/theme/element will have on specific KPIs: 
≤79 Disappointing  80-89 Challenging  90-109 Average  110-119 Promising  120+ Outstanding
Who's most drawn to these can't-look-away dramas?
The 30+ audience. Dahmer has succeeded with a fairly wide target, with viewers evenly balanced between genders (50% male / 50% female) but skewing mostly older (62% aged 30+), and with relatively few teens in the mix (only 10% <18). Black Bird has similar demographics with slightly higher percentages of women and viewers over thirty but slightly less teens (51% Female / 66% aged 30+ / 9% <18).
Which elements are driving ratings for shows of this kind?
The criminal justice system and infuriating circumstances. Dahmer showcases the institutional incompetence of the Milwaukee police during their blatantly superficial Criminal Investigation (156) and the appalling Racial Issues (145) of the time that caused the city to turn a blind eye to Dahmer's mostly-POC male victims. Black Bird focuses on similar elements, with the former taking place in prison as its protagonist is Serving Time (137) and assisting in ongoing Missing Person (120) cases. Viewers are drawn to seeing the justice system grapple with such horrifying crimes, and how they eventually shake out.
What else is compelling about these shows?
They explore the minds of real-life killers. These series, both Based on a True Story, dive into the Psychological Turmoil of mentally disturbed individuals and give viewers a peek into their personal backstories from Broken Families to Strained Relationships. These types of shows allow viewers to engage with these infamous figures and explore their personal worlds, contextualizing what shaped these men into monsters.
What does the social buzz look like for these types of shows?
It's high. Dahmer has maxed out our social buzz meter (at 160) ever since the ten episode series was released on September 21st. Interestingly, the more modest public reaction to its trailer drop a few days prior (peaking at 127) would not necessarily have predicted this level of engagement. While this summer's Black Bird saw a trailer-related bump and experienced multiple peaks in buzz during its weekly episodic roll-out, it did not see the same level of sustained interest as Dahmer.
What is the emotional experience that these shows provide?
The chance to be repulsed by a monster. Dahmer offers an intimate look at a horrifying killer from the perspective of his innocent victims. The gut-churning Bloody Violence (135) as well as his Psychological Turmoil (127) as a mentally twisted, compulsive manipulator engenders an overwhelming sense of Loathing (139) and Contempt (139), all of which are top ratings draws. In Black Bird, it's the blood-pumping Life-changing Decisions (146) and the unsolved mystery of the Missing Person (120) case that contribute to feelings of Disgust and Rage (95) that drive the series' ratings.
*Publicly released trailers for series are evaluated using Vault AI's algorithms – utilizing our proprietary 120K+ story element database alongside ratings performance and other datasets – to identify unique combinations of stories, themes, characters, and genre elements that will drive success.
About Vault AI
Based in Los Angeles and Israel, Vault AI is using a combination of machine learning and consumer insights experts to help the entertainment industry predict consumer response to content. Test your content faster and more accurately with Vault AI and get granular insights across the entire content life cycle today.