Rapid Insights: Selling the OC Will Once Again Make Real Estate Sexy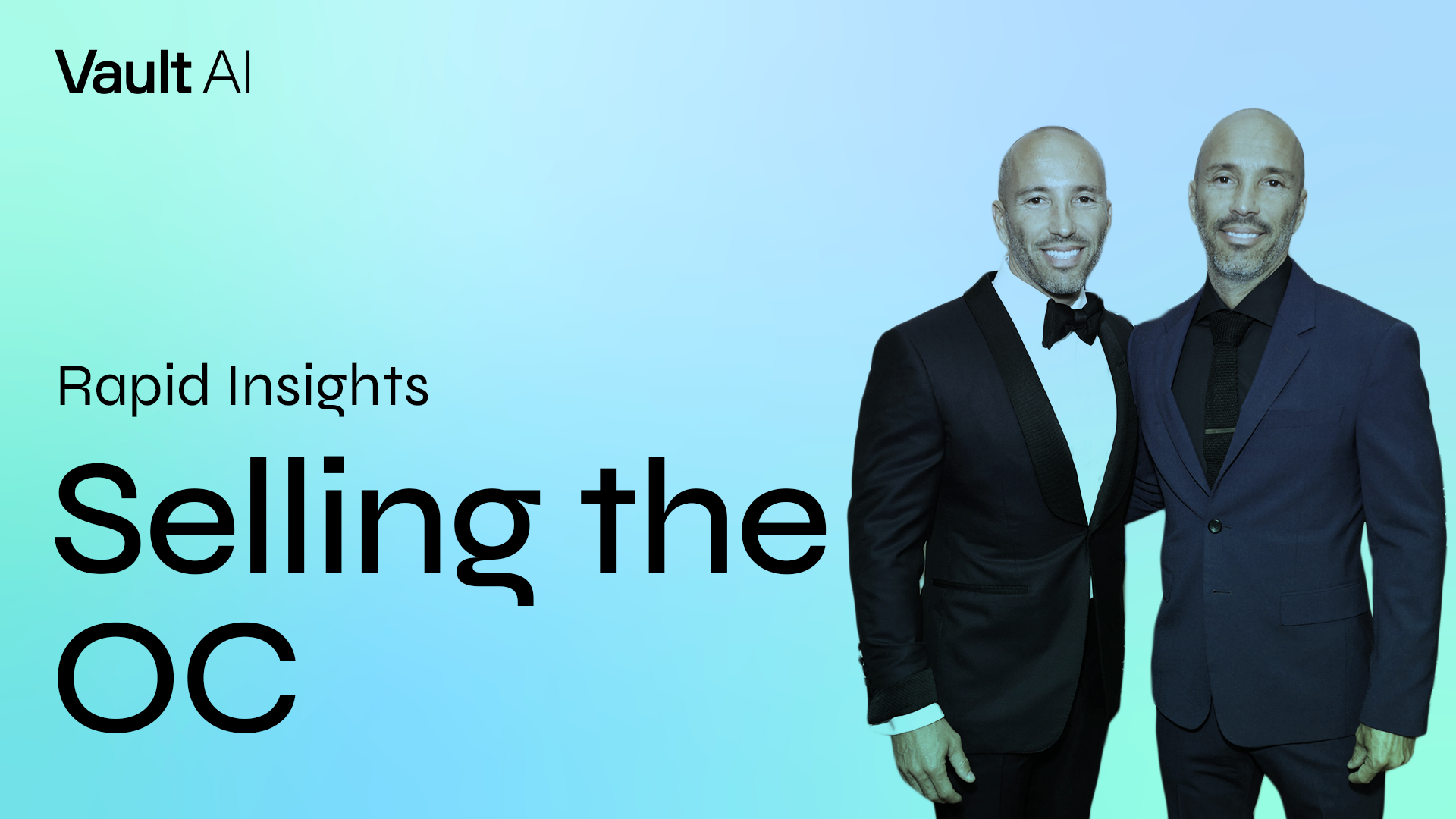 The Oppenheim Group, the high-end real estate agency featured in Netflix's hit reality show Selling Sunset, has opened a brand new office in Orange County and has produced a brand new Netflix series to go with it. Just like its predecessor, this spin-off will revel in the addictive drama, romances, and betrayals among a group of employees as they compete to sell luxury homes in Southern California. Here's what you need to know about Selling the OC:
Vault AI uses index scores to describe the impact a given story/theme/element will have on specific KPIs: 
≤79 Disappointing  80-89 Challenging  90-109 Average  110-119 Promising  120+ Outstanding
Will the same Selling-addicted audience be tuning in?
Definitely. Viewers of Selling the OC are predicted to be mostly female (59%) and lean older (54% aged 30+), almost identical to the audience for Selling Tampa, another entry in the franchise. Additionally, the overall Selling IP (129) is a top ratings driver.
What will get viewers invested in this newest crop of agents?
Their interpersonal dynamics. Moreso than the original, the palpable Romantic Tension (157) and fickle Co-Worker Relationships (147) (both platonic and non) between the Oppenheim employees will generate deliciously heightened drama, and their Difficult Workplace (131) rife with friction and backstabbing will encourage viewers to take sides.
What role will the real estate purchasing play in the show's success?
It will help with longevity. The show's core concept of House Hunting (152) offers a repeatable premise that audiences can follow in each episode and an evergreen source of new client stories that will help push it into a second season. However, viewership will depend more heavily on the drama between the Oppenheim employees.
What will drive the online conversation?
Extravagance and enmity. The excessively affluent, Wealthy Lifestyles (110) of the real estate agents–from lavish mansions to yacht parties to luxury clothing–and their resulting Rivalries (110) over sales and financial success are the top drivers for social buzz.
What could bring even more people into the conversation?
Humor. The fun playfulness baked into the show's DNA, which StoryGuide reads as Comedy (112), stems directly from the tensions and personality clashes between agents, and these more ridiculously dramatic moments could be leveraged for greater online chatter.
*Publicly released trailers for series are evaluated using Vault AI's algorithms – utilizing our proprietary 120K+ story element database alongside ratings performance and other datasets – to identify unique combinations of stories, themes, characters, and genre elements that will drive success.
About Vault AI
Based in Los Angeles and Israel, Vault AI is using a combination of machine learning and consumer insights experts to help the entertainment industry predict consumer response to content. Test your content faster and more accurately with Vault AI and get granular insights across the entire content life cycle today.