Rapid Insights: Resident Evil Brings New Diversity to an Old Franchise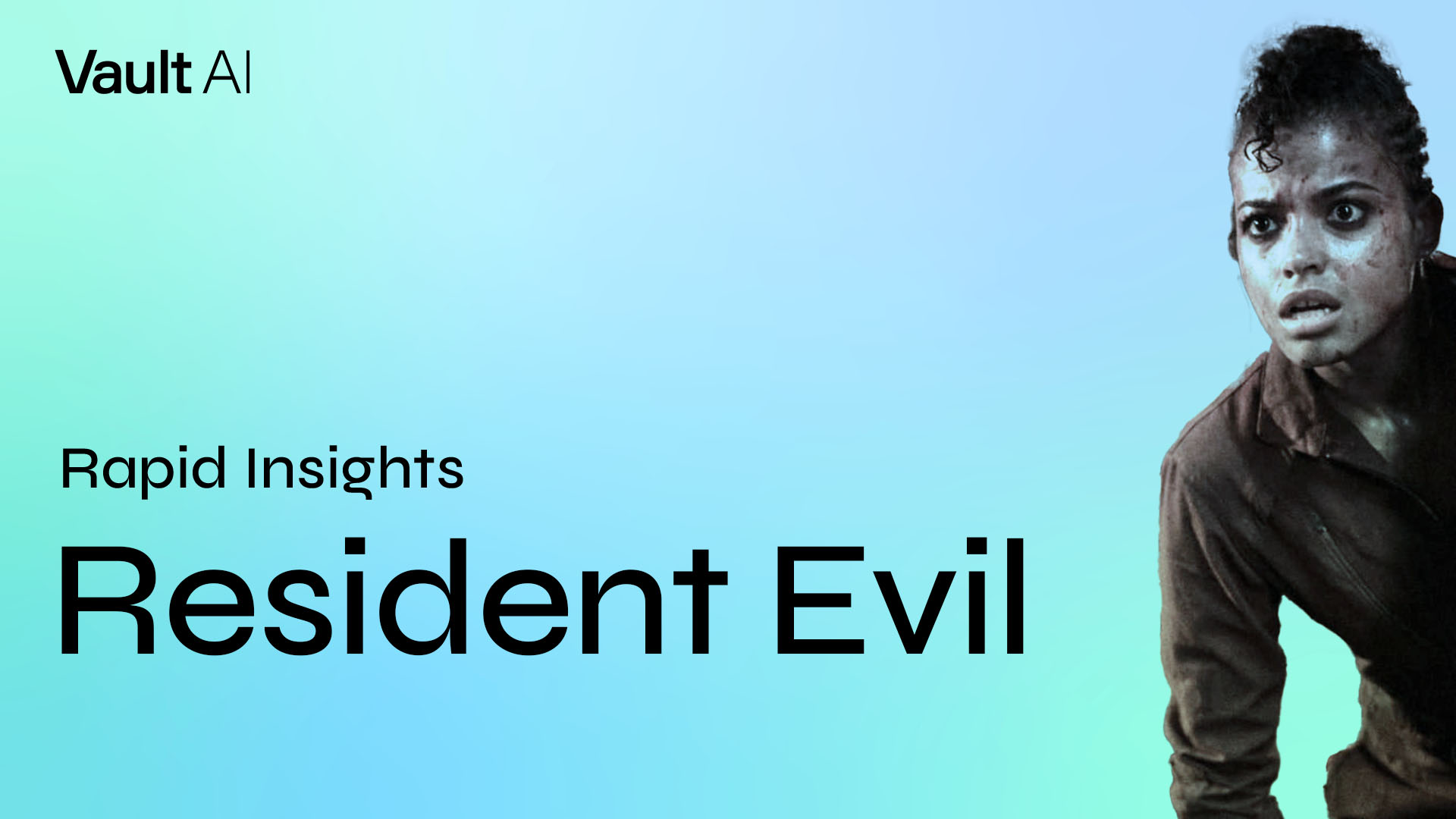 What does the core audience look like for this new Resident Evil series?
It leans male (58%) and 30+ (53%), with the most prevalent demo predicted to be men 18-44. The show appeals to a slightly younger viewership than similar gaming adaptations The Witcher, Halo, and the animated Resident Evil: Infinite Darkness (58-66% 30+).
Why is now a good time for a new entry in the Resident Evil franchise?
Because of its topicality. The Resident Evil world–and this new series in particular–touches on several cultural issues currently in the news, including a citizenry whose Life Is in Danger (126) from a pandemic-level virus, a broad conspiracy masking a Hidden Truth (131), and questions around the credibility of medical Science (123). All three are key viewership drivers.
What could get more people talking about the show?
Its unique-for-the-franchise diversity. This series reimagines a key (and traditionally white) gaming villain as Black and follows his heroic daughter across two different timelines; their centralized Black POV (143) is the top motivation for social buzz as well as a crucial ratings driver. Viewers are excited to see the core desires of Physicality (110) and Vengeance (105) through the eyes of an African-American lead.
What role should the zombies play in the series?
A supporting one. While the disturbing, virus-mutated creatures in the show's post-apocalyptic timeline are essential to its Stylized Action and Violence (120), to optimize ratings, its overall focus should remain on the human characters as they struggle to survive and enact revenge on the evil Umbrella Corporation. This finding lies in contrast to shows like Fear the Walking Dead and Day of the Dead, for which the zombies themselves are an important driver of bingeability.
What's the importance of the brand name for this series?
It sets background expectations but is not the key draw. The Resident Evil IP Extension (103) will of course attract attention and contribute to social buzz, but it's actually the brand new story being told that will most attract viewers, even if the liberties taken with gaming canon might ruffle some feathers.
*Publicly released trailers for series are evaluated using Vault AI's algorithms – utilizing our proprietary 120K+ story element database alongside ratings performance and other datasets – to identify unique combinations of stories, themes, characters, and genre elements that will drive success.
Vault AI uses index scores to describe the impact a given story/theme/element will have on specific KPIs: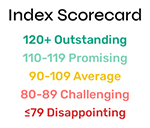 —
Stay in the know

Subscribe to get Rapid Insights delivered to your inbox weekly.
Sign up for StoryGuide for more details and analysis.
About Vault AI
Based in Los Angeles and Israel, Vault AI is using a combination of machine learning and consumer insights experts to help the entertainment industry predict consumer response to content. Test your content faster and more accurately with Vault AI and get granular insights across the entire content life cycle today.