Rapid Insights: Obi-Wan Kenobi Traces the Evolution of a Hero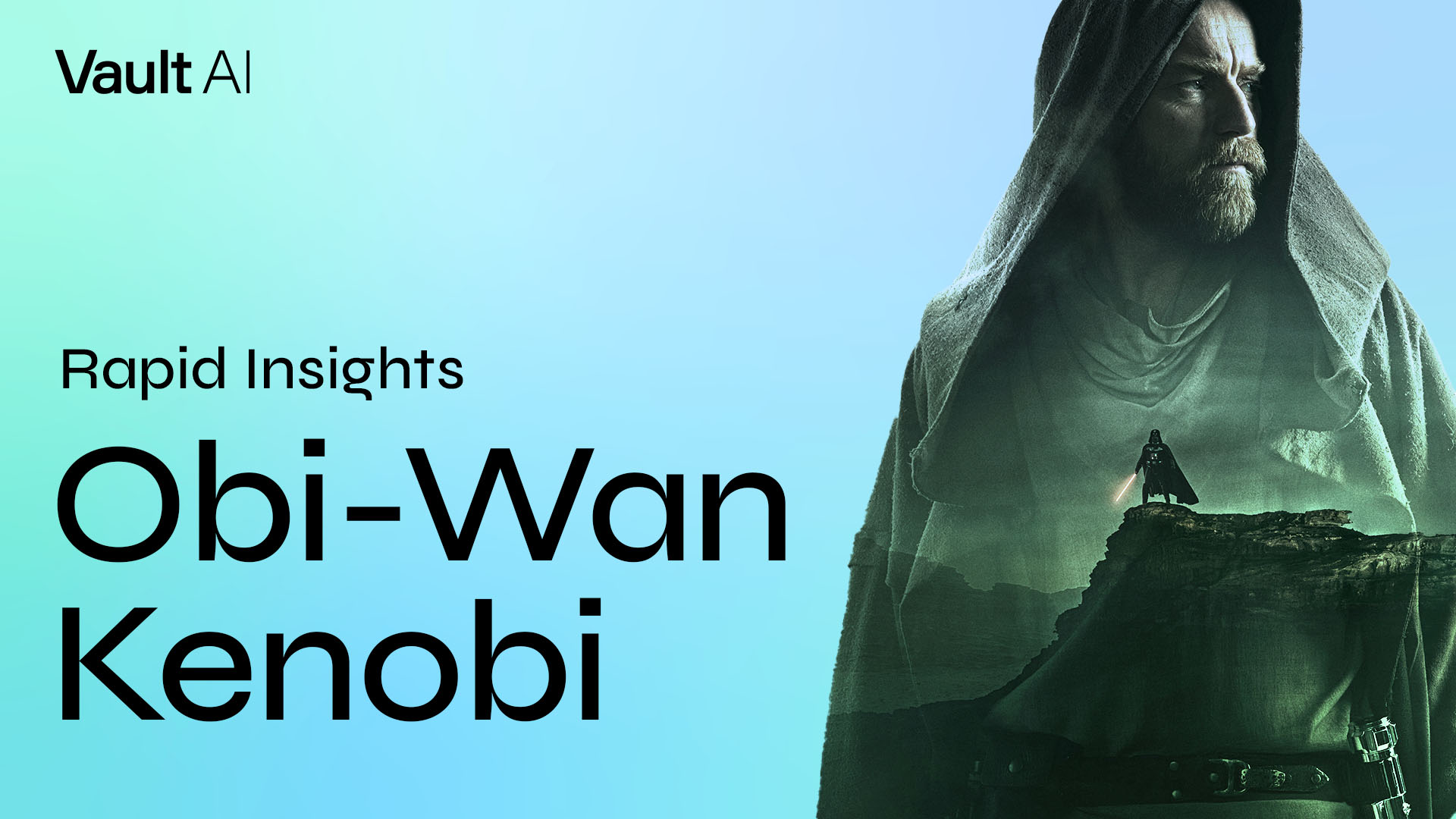 Hot on the heels of The Book of Boba Fett, Disney+ is premiering another gripping new limited series within the Star Wars franchise. Ewan McGregor and Hayden Christensen reprise their roles from the early 2000s film prequels in a story designed to fill in the 19-year blank between Episode III's Revenge of the Sith and Episode IV's A New Hope. Here's what you need to know about Obi-Wan Kenobi:
What type of audience will Obi-Wan Kenobi attract?
Older men. Viewership for the new show is predicted to be 62% male and 63% aged 30+, aligning closely with the streamer's other recent franchise spin-offs (The Mandalorian, The Book of Boba Fett) but decidedly more male-skewing than its non-Star Wars offerings.
How high is fan anticipation for the show?
Through the roof. The release of the teaser and full-length trailers resulted in a big spike in social tracking, and online activity surrounding the series has been increasing steadily since early May (and will undoubtedly surge ahead of its May 27 premiere). Fans clearly want to spend more time with the beloved titular character.
How will its Star Wars connections impact the viewing experience?
They'll make the show eminently bingeworthy. The cherished tenets of this sci-fi franchise–the broader, fully-realized Star Wars Universe (140) full of Human/Non-Human Relationships (124), the promise of infinite possibilities in its Space Setting (133), and the intricate galactic threads of its Distinctly Realized World (127)–will keep viewers glued to their seats. In spite of their fan rivalry, both the Star Wars and Star Trek recent spin-offs are buoyed by similar viewership drivers.
What sets Obi-Wan Kenobi apart from the other recent Star Wars series?
An unambiguous hero. Where The Mandalorian and Boba Fett are anchored by a mysterious masked entity and a clear antihero, respectively, Obi-Wan follows a character long-established as a bright spot in the galaxy's enduring battle of Good vs. Evil (121). Both the fact that he's Being Hunted (128) by the Empire and his accompanying Journey of Self-Discovery (112) after losing a young charge (Anakin Skywalker) to the Dark Side are top ratings drivers.
What type of emotional experience can viewers expect from Obi-Wan Kenobi?
An intense one. Anakin's transformation into Darth Vader and his relentless pursuit of his former Jedi teacher will surface negative emotions like Loathing (117) and Terror (116), both which will drive ratings. In this respect, the new series falls more in line with Boba Fett (driven by Surprise and Terror) than The Mandalorian, whose feel-good Baby Yoda brings up feelings of Love and Awe.
*Publicly released trailers for series are evaluated using Vault AI's algorithms – utilizing our proprietary 120K+ story element database alongside ratings performance and other datasets – to identify unique combinations of stories, themes, characters, and genre elements that will drive success.
Vault AI uses index scores to describe the impact a given story/theme/element will have on specific KPIs: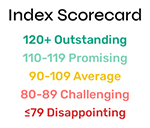 —
Stay in the know

Subscribe to get Rapid Insights delivered to your inbox weekly.
Sign up for StoryGuide for more details and analysis.
About Vault AI
Based in Los Angeles and Israel, Vault AI is using a combination of machine learning and consumer insights experts to help the entertainment industry predict consumer response to content. Test your content faster and more accurately with Vault AI and get granular insights across the entire content life cycle today.