Rapid Insights: Moon Knight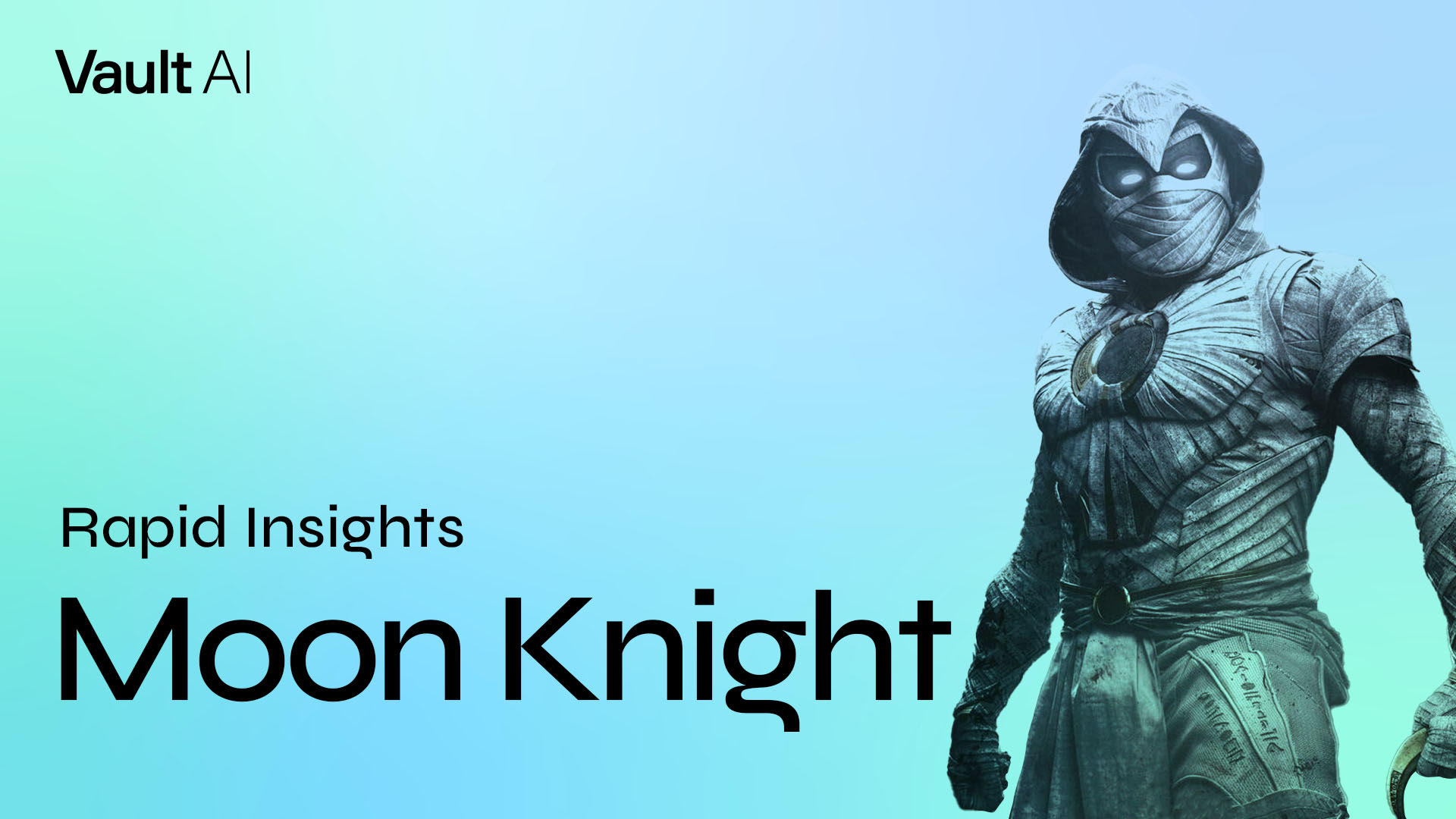 Rapid Insights: Moon Knight's Tortured Superhero Will Enthrall
Disney+ is about to do it again with the upcoming introduction of its newest MCU streaming series. Starring Oscar Issac as the titular Marvel superhero, the show promises a darker direction than its predecessors and has already set critics and audiences abuzz. Here's what you need to know about Moon Knight:
How will the show's audience look as compared to other MCU series?
Very similar. Moon Knight viewers are expected to lean male (54%) and be mostly older (61% aged 30+), right in line with Disney+'s live-action dramas Loki, The Falcon and the Winter Soldier, and Hawkeye.
How does the show's social buzz look in advance of its series premiere?
Very promising. After early spikes from the trailer drop and a magazine exclusive, online activity has been climbing steadily as its release date approaches, undoubtedly boosted by a series of positive first reactions from the critics.
What will set Moon Knight apart from other MCU series?
Its darker elements. This series swerves heavily into Horror (142), much more so than previous Marvel entries, thanks to a focus on its titular superhero's deep Psychological Turmoil (105) and tormented psyche. Tonally, it looks to have more in common with Daredevil and Jessica Jones than the more recent Loki and Hawkeye.
Will the show's blend of mental health issues and superpowers be a driver?
Yes! Protagonist Marc Spector (Oscar Issac) suffers from dissociative identity disorder, and his Fish Out Of Water (118) storyline and Journey of Self-Discovery (118) as he comes to terms with his superpowered vigilante persona will create a compelling narrative, similar to what hooked audiences in Legion and Doom Patrol.
Which part of Marc Spector's journey will most draw in viewers?
His quest for balance. While it's clear that the character's broader MCU connections will be extremely important to audiences, what will also be sticky are his dual desires for Power (105) and Tranquility (105) as he struggles to both right societal wrongs and find peace from his torments.
–
Sign up for StoryGuide for more details and analysis.