Rapid Insights: Lightyear Takes a Classic Character to Infinity and Beyond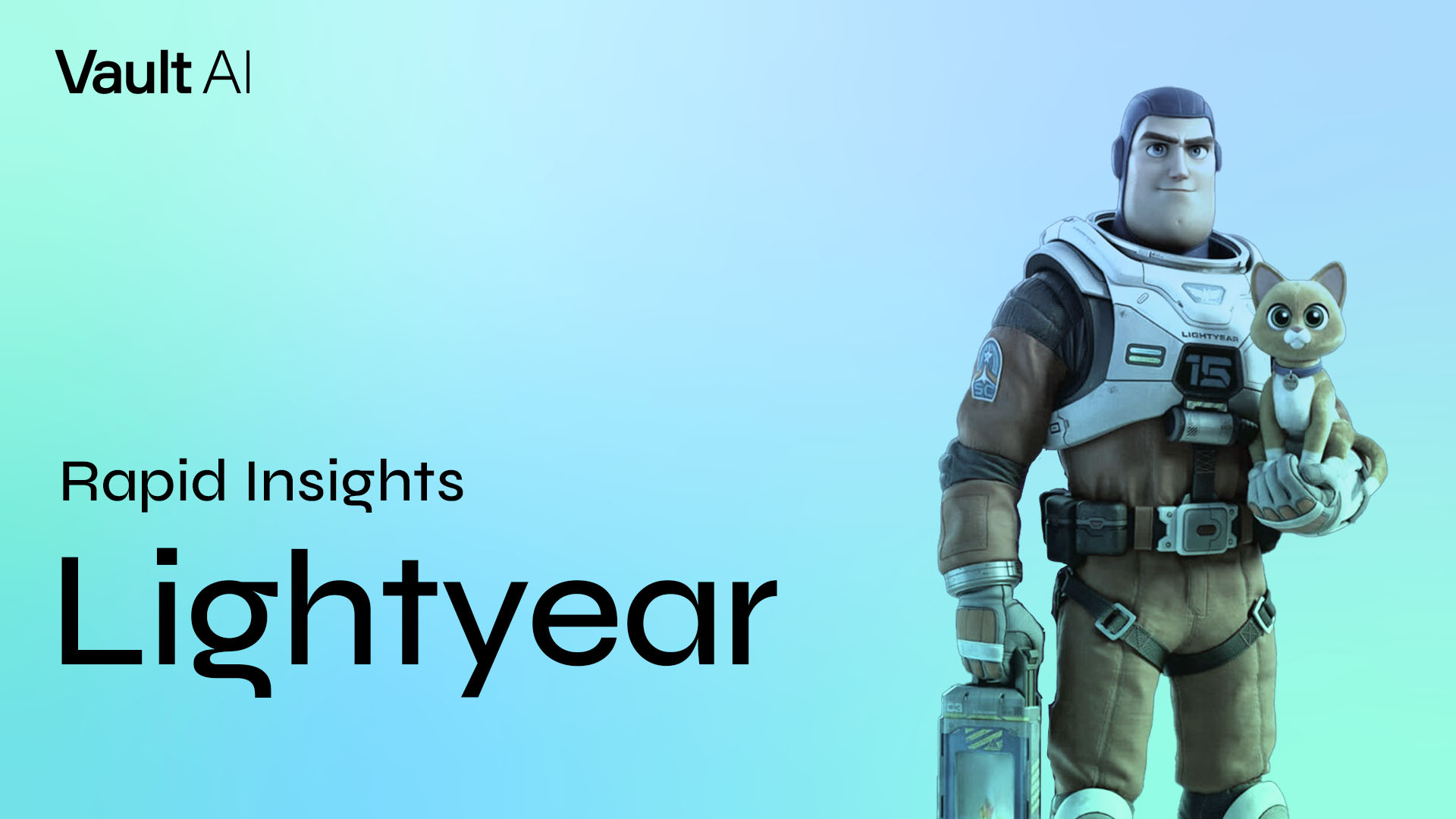 Disney Pixar's newest animated feature releases this weekend only in theaters and is already receiving the brand's expected high level of critical acclaim. The film is a prequel of sorts to Toy Story, depicting the adventures of the (fictional) human astronaut, voiced by Chris Evans, that inspired young Andy's beloved Buzz Lightyear action figure. Here's what you need to know about Lightyear:
What audiences will be most excited for this film?
Kids and teens. In keeping with Pixar's previous outings, both boys and girls under 18 connect most with the film's central themes ('Outstanding' at 124).  That said, when compared to Toy Story 4 (2019), Lightyear's story has the ability to attract more men 18-44 (120 vs 108).
What story hook will bring in the widest array of viewers?
The hero's journey. Whereas the original Toy Story films highlighted the buddy comedy between Woody and Buzz, Lightyear centers on the heroic efforts of Buzz after being marooned on a far-away planet. Buzz and his crew's Journey Home (152) promises a rousing sci-fi adventure, and comes to life when our heroes engage in a Humans vs. Monsters (118) conflict against the evil alien Emperor Zurg.
How important is the Buzz Lightyear IP?
Very. The movie's spiritual tie to Tim Allen's version of Buzz is a key element of nostalgia for adults who know and love the original Toy Story films. In all, the Buzz Lightyear IP (125) is predicted to be the second-most important interest driver.
What else is appealing to younger viewers in addition to Buzz's mission?      
An adorable robot cat. In keeping with Disney's tradition of cute animal sidekicks, Lightyear introduces the Anthropomorphic Cat (118) Sox as a companion to the titular astronaut. A major source of silly comedy, Sox appeals to kids, teens and 18-34's, though he will likely prove less popular among adults 35+.
*Publicly released trailers for widely released films are evaluated using Vault AI's algorithms – utilizing our proprietary 120K+ story element database alongside historical box office performance and other datasets – to identify unique combinations of stories, themes, characters, and genre elements that will drive opening weekend success.
Vault AI uses index scores to describe the impact a given story/theme/element will have on opening weekend success: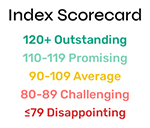 —
Stay in the know
Subscribe to get Rapid Insights delivered to your inbox weekly.
Get in touch to test your content faster and more accurately with Vault AI.
About Vault AI
Based in Los Angeles and Israel, Vault AI is using a combination of machine learning and consumer insights experts to help the entertainment industry predict consumer response to content. Test your content faster and more accurately with Vault AI and get granular insights across the entire content life cycle today.