Rapid Insights: How Firestarter Will Blaze a Trail for This Summer's Horror Flick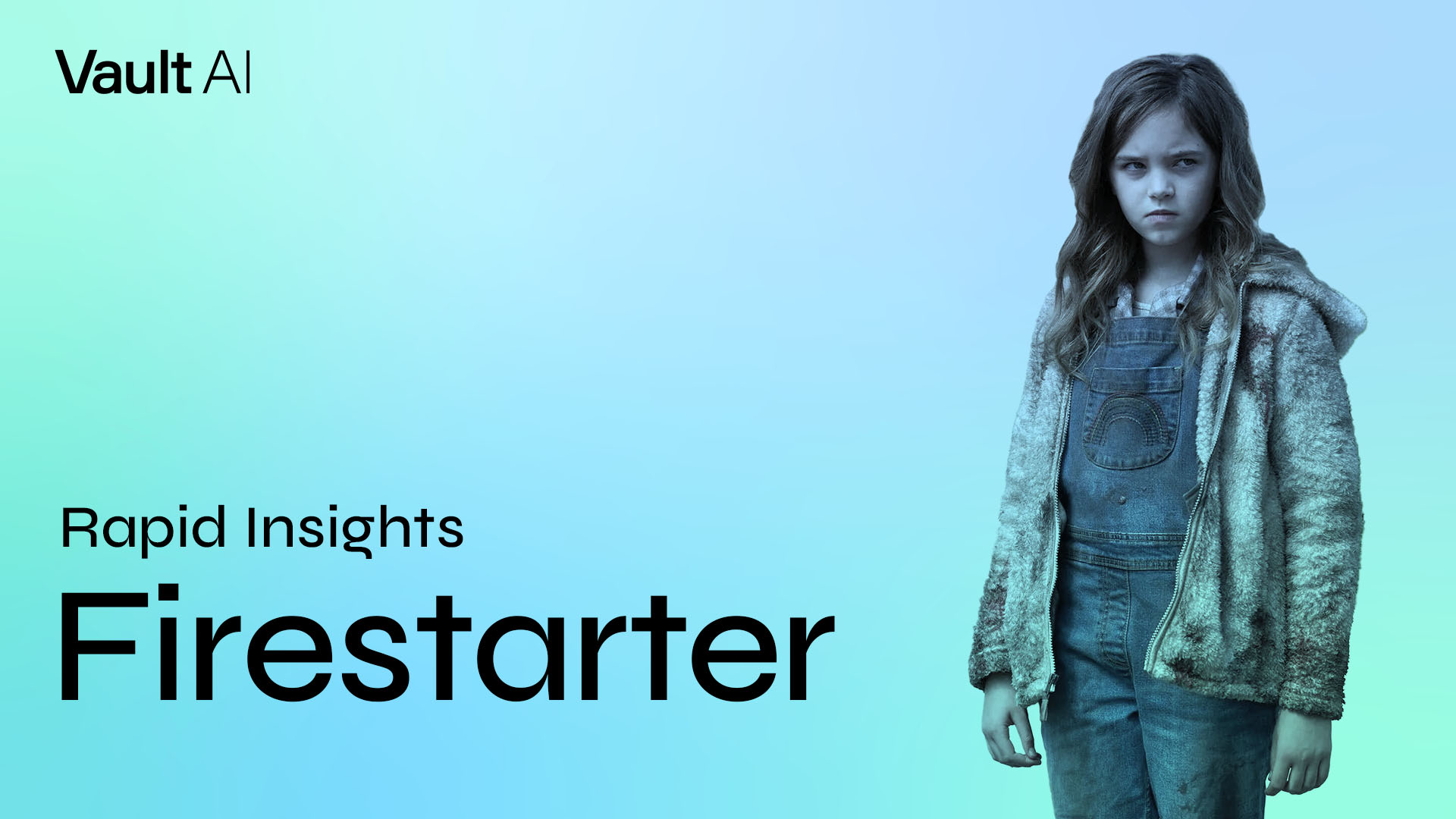 It was true before the pandemic and remains true today that horror movies are uniquely profitable ventures for Hollywood. However you define the genre, the business of selling a "live", social experience with the promise of suspense and scares has proven resilient. The next few months continue the tradition of great horror/thriller options at the summer box office, beginning with this weekend's Firestarter. Using the trailer as our stimulus, here's what you need to know:
How impactful is the film's association with Stephen King?
Stephen King's brand (124) will stoke the flame of interest for most ticket buyers, providing an in-going expectation of a quality story. King's involvement is not only the top-ranking interest driver, but it is especially impactful with horror movie fans who are active online.
What else will be attracting horror fans to Firestarter?
The horrific consequences of Charlie's Powers (116), the fear she instills in people, and the supernatural destruction she's capable of exemplify the kind of big-screen thrills horror fans crave. Similarly, the fact that Charlie is increasingly Losing Control (113) of her fire-wielding abilities builds suspense for what will happen next.
What will draw broader audiences to theaters?
The Tug-of-War (111) for control over Charlie between her loving family and others who mean harm adds a relatable human angle for audiences looking for more than just scares. This conflict also poses thought-provoking questions concerning the morality of trying to control Charlie, and the horrifying unintended consequences of that decision.
What genres are audiences likely to perceive Firestarer as?
Given the various story elements at play, it's not surprising that a distinctive feature of Firestarter is its unique genre mix. While our analysis classifies Firestarter first and foremost in the Horror Genre (133), it also contains elements strongly associated with SciFI (126), Thriller (123), Mystery (118), Fantasy (115), and Action (112) movies.
*Publicly released trailers for widely released films are evaluated using Vault AI's algorithms – utilizing our proprietary 120K+ story element database alongside historical box office performance and other datasets – to identify unique combinations of stories, themes, characters, and genre elements that will drive opening weekend success.
Vault AI uses index scores to describe the impact a given story/theme/element will have on opening weekend success: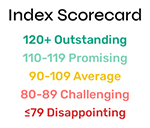 —
Stay in the know

Subscribe to get Rapid Insights delivered to your inbox weekly.
Sign up for StoryGuide to get access to details and analysis.