Rapid Insights: House of the Dragon Will Set Ratings Aflame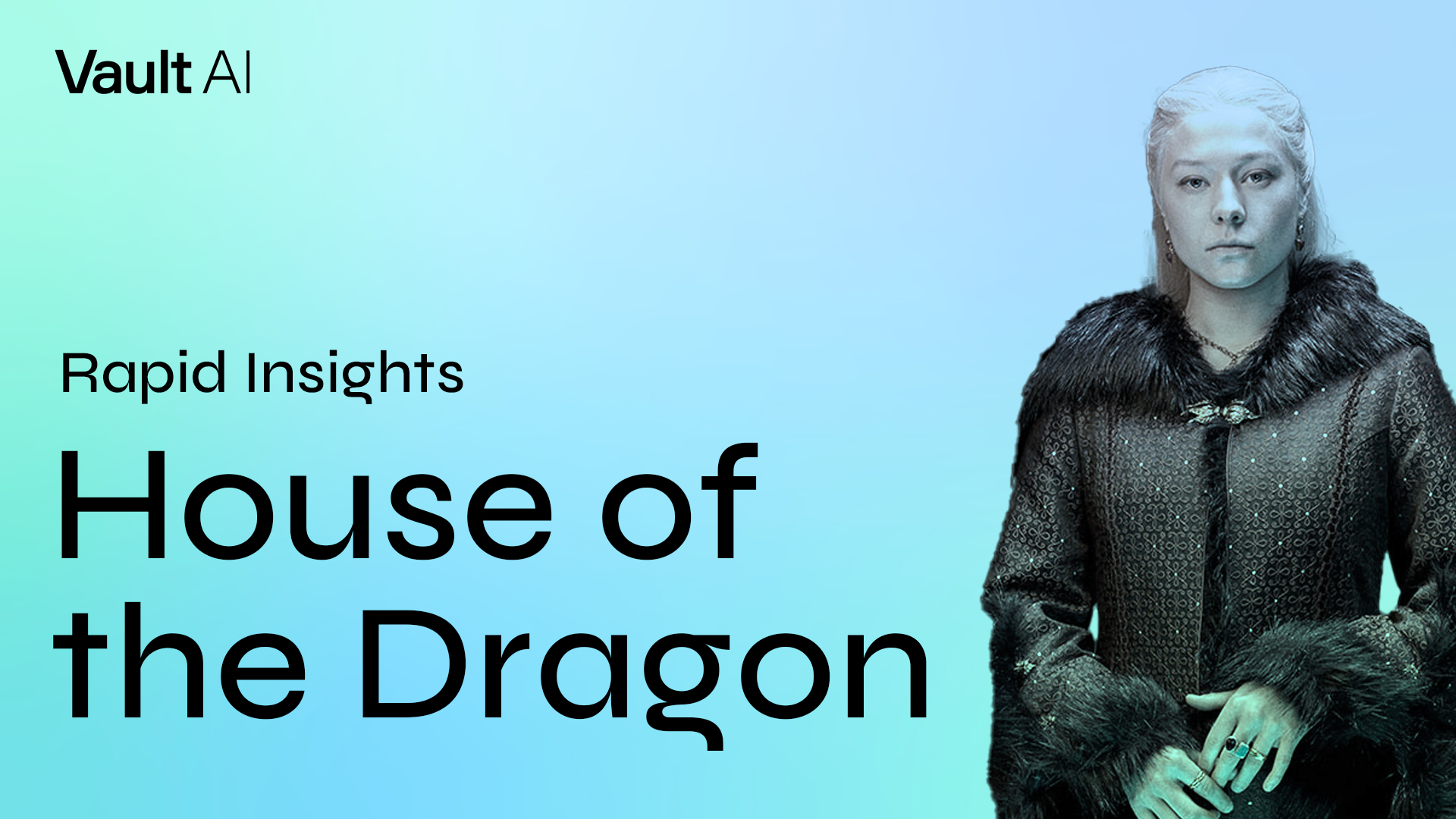 Will the House of the Dragon audience mirror that of Game of Thrones?
Indeed. Dragon is predicted to lean male (56%), with the linear HBO broadcast skewing heavily older (89% 35+) and HBOMax contributing a slightly younger audience (36% <30). This viewer profile mirrors Game of Thrones almost exactly (as well as fellow medieval fantasy dramas The Witcher and the upcoming Lord of the Rings: The Rings of Power).
Are fans excited for this new spin-off?
Oh yeah. Social tracking maxed out our scale (of 160) with each trailer drop and has been heightened since the end of July as viewers anticipate this Sunday's premiere.
How will Dragon differentiate itself from its predecessor?
By concentrating its scope. Instead of mirroring Game of Thrones' wide-reaching Multiple Storylines (127) that followed characters and action across kingdoms, factions, and continents, Dragon will spotlight the heightenedFamily Conflict (136) within a single Extended Clan (129). This sharper focus will be its most crucial ratings driver as well as a key factor in its longevity.
What else will help boost the show's ratings?
The titular dragons. Beyond the obviously Popular IP (114), Daenerys' "children" were a highlight in Game of Thrones and the Myth & Fantasy (113) of her ancestors' magical beasts will similarly be a draw for House of the Dragon, especially the intense Battle Action (112) sequences featuring fire-based destruction. The fact that the Targaryens can bend dragons to their will heightens the stakes in their intrafamilial war.
What type of story is Dragon going to tell?
An epic family saga. This series promises to be very Succession-esque, focusing on the Rivalry (114) between Targaryen heirs in their ruthless struggle for Power (147) and Social Status (113) and to impress the current King, desires that ultimately drive the story. Like Game of Thrones, Dragon also leans heavily into the War (134) and History (132) genres, giving it an expansive, legendary feel.
*Publicly released trailers for series are evaluated using Vault AI's algorithms – utilizing our proprietary 120K+ story element database alongside ratings performance and other datasets – to identify unique combinations of stories, themes, characters, and genre elements that will drive success.
Vault AI uses index scores to describe the impact a given story/theme/element will have on specific KPIs: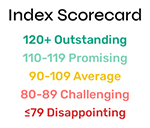 —
Stay in the know

Subscribe to get Rapid Insights delivered to your inbox weekly.
Sign up for StoryGuide for more details and analysis.
About Vault AI
Based in Los Angeles and Israel, Vault AI is using a combination of machine learning and consumer insights experts to help the entertainment industry predict consumer response to content. Test your content faster and more accurately with Vault AI and get granular insights across the entire content life cycle today.