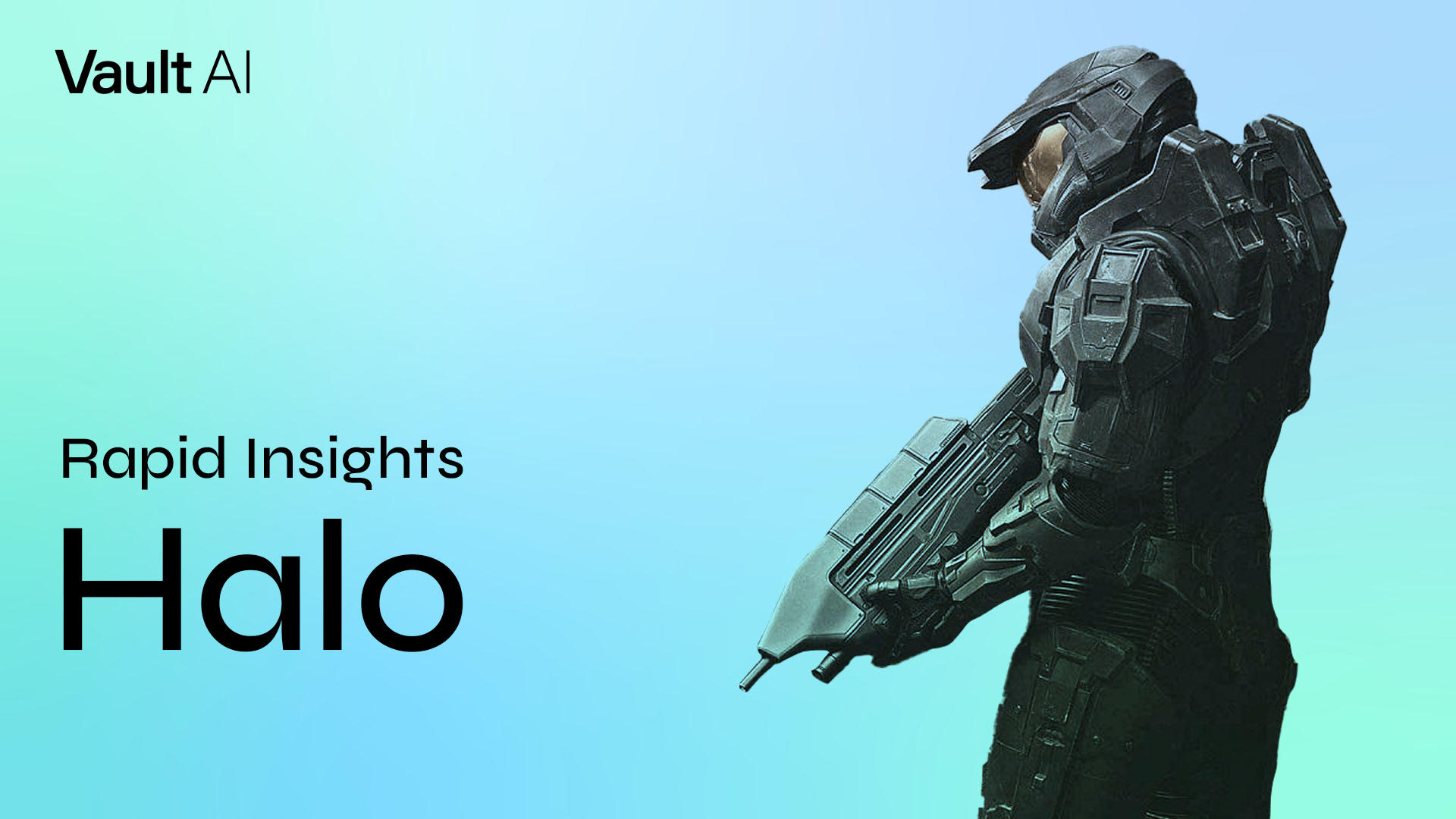 Rapid Insights: Halo Joins the (Streaming) War
Anticipation is so high for Paramount+'s upcoming live-action video game adaptation–based on the global megahit gaming franchise of the same name–that the streamer has already renewed it for a second season pre-premiere. Here's what you need to know about Halo:
Will the audience for Halo be primarily male?
Yes. As would be expected for an action-heavy series based on a first-person shooter game, men are predicted to make up the bulk of Halo viewers (68%), a much greater proportion than seen for fellow game-based series The Witcher, Arcane, and Castlevania; all, however, skew older (age 30+).
What does the social buzz look like going into the show's release?
It's picking up. The trailer drop in January spurred a big spike in online conversation (151), much of it around changes made to the video game's backstory and character relationships. Two months later, as we approach the show's premiere date, its buzz is on an upward trajectory, tracking similarly to The Witcher.
How important is the original video game in attracting viewers?
Crucial. While the Halo IP Extension (108) as a concept remains a secondary consideration, the well-known premise of the franchise–its clear delineation between Good vs. Evil (158) in the epic Power Struggle (132) between the UN Space Command and the parasitic alien Flood–will drive the bulk of audience engagement.
Which is more important for key audiences, focusing on Master Chief or following his entire team?
Focusing on Master Chief. The core character's Leadership (131) and Heroism (120), both ported over from the original video game, are a big draw for audiences. However, the Teamwork (118) and coordination among the broader UN Space Command and its allies are also important, especially for driving online chatter.
What emotional experience will make the show bingeworthy?
The excitement of the war. The Terror (114) and Surprise (111) that shock audiences as Master Chief and his team press forward on their Mission to save humanity will keep viewers glued to their seats.
–
Visit StoryGuide for more details and analysis – Sign up for StoryGuide