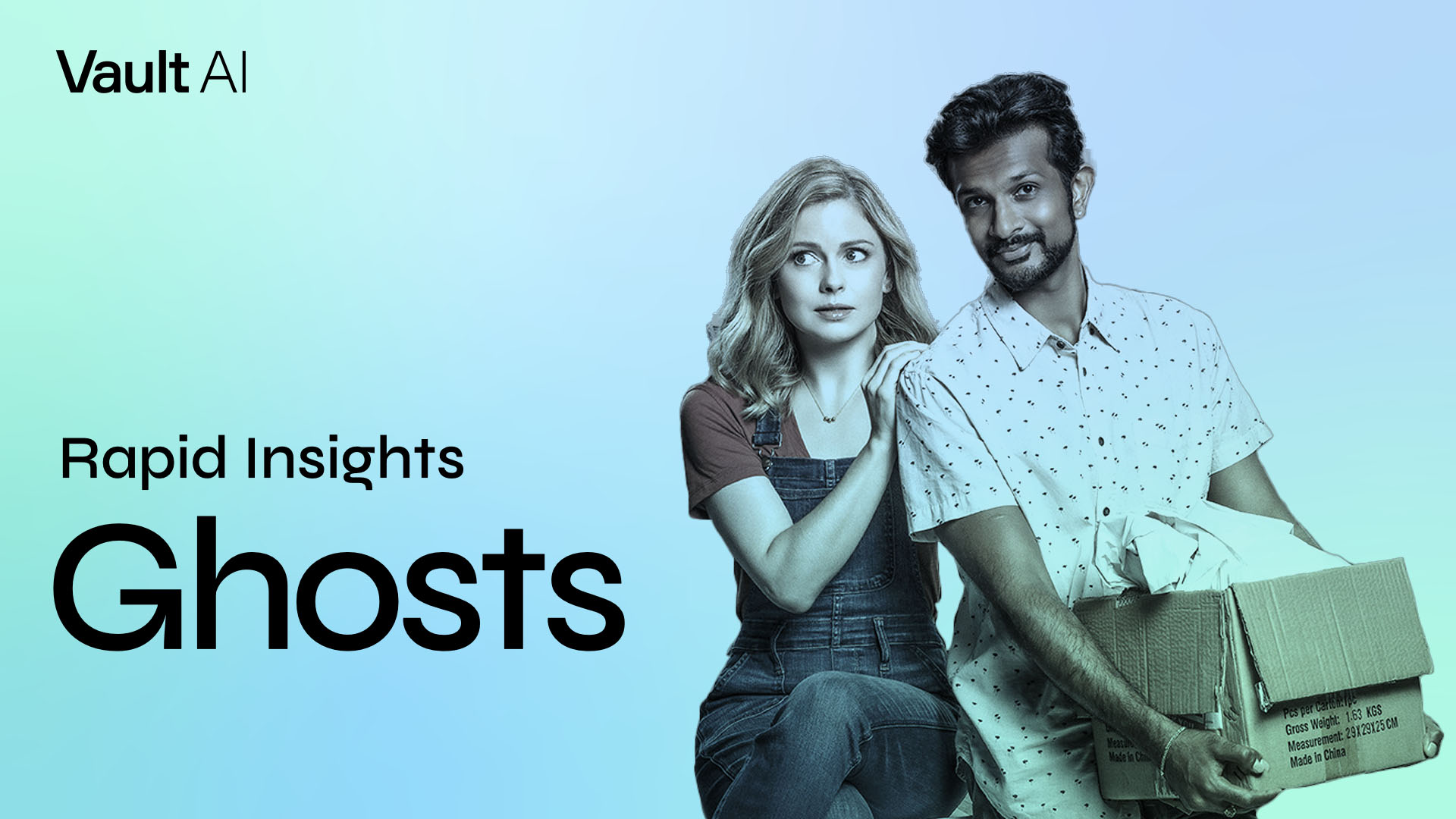 CBS's new supernatural sitcom is the most-watched freshman comedy of the broadcast season, with ratings actually growing week to week. Based on a BBC series, the show follows a young woman who, after a near-death experience, can suddenly see the spirits inhabiting her old country house.
Here's what you need to know about Ghosts:
Do ghosts shift Ghosts' audience from the typical sitcom viewer?
No. Ghosts appeals most strongly to older women (54% female / 76% 35+), the same demographic that leans into traditional multi-camera comedies like Mom, United States of Al, and The Connors.
Which characters are the most important to Ghosts' success?
All of them. The crux of the show is its hilarious culture clash, both between humans and ghosts and between ghosts of different historical eras. The Team Dynamics (126) of opposing spirit personalities Living Together (137) with humans drive both ratings and longevity.
What emotional dynamic is really firing up the audience?
The push-pull of Love (137) and Annoyance (126). The ambivalence towards the ghostly squatters both heightens the comedy and makes for a feel-good viewing experience.
How important are the supernatural elements?
They drive social buzz. The Haunted House (120) setting has a very strong impact on word-of-mouth, but viewers mostly tune in for the show's more relatable human aspects.
Does the quirky humor of the original series translate for Americans?
Not without some changes. The show's IP Extension (110) is somewhat important for bingeability, but it's the story-based group dynamics of the remake that generate the comedy and thus drive ratings and longevity in the US.
–
Visit StoryGuide for more details and analysis – Sign up for StoryGuide