Rapid Insights Genre Trend: Royal Period Dramas Reign Supreme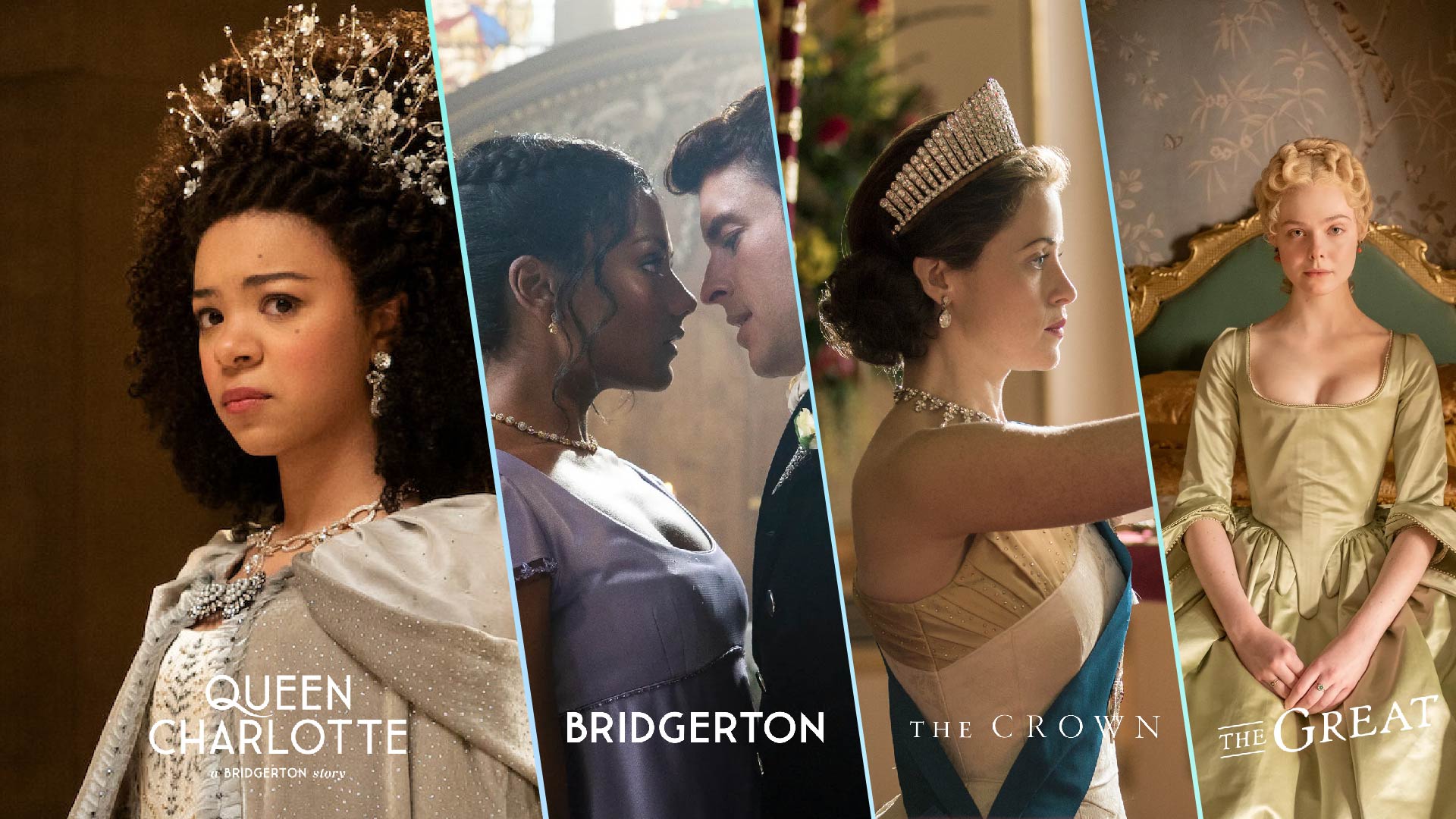 Want to listen instead of reading? Click here and we'll read it to you. 
Audience interest in royalty is evergreen, with recent years seeing a notable uptick in series focused on their private lives. Three have risen to prominence: The Crown, The Great, and Bridgerton. Netflix's The Crown follows Queen Elizabeth II, Hulu's The Great is a satire of Catherine the Great, and Netflix's Bridgerton is a largely fictionalized series with a new prequel spin-off – Queen Charlotte – coming out in May. With all three showing such success, we'll likely see more royal dramas to come.
Here's what you need to know about this trend:
Vault AI uses index scores to describe the impact a given story/theme/element will have on specific KPIs: 
≤79 Disappointing  80-89 Challenging  90-109 Average  110-119 Promising  120+ Outstanding
What type of viewers typically tune in for royal period dramas?
It depends. For shows like The Crown, which follows a Strong Female Protagonist (122) and takes a more straightforward Biographical (130) approach to History (141), the audience skews toward older women (59% female and 72% aged 30+). In contrast, The Great maintains a sly, winking tone full of Satirical Humor (122) and looser ties to historical fact, which, along with its male co-lead, results in a much more gender-balanced, younger viewership (48% female, 63% aged 30+). With Queen Charlotte sharing Bridgerton's DNA and focusing much more heavily on Romance (125) than other entries in the genre, we're predicting a mostly female (67%) audience nearly identical to that of its predecessor.
How much online chatter do these series have the potential to generate?
Tons. When done well, this genre can easily break into the zeitgeist and become a force on social media: every season of The Crown as well as S1 of The Great maxed out our social buzz meter (at 160) upon their release (and The Crown's ties to recent real-world events certainly doesn't hurt). While Queen Charlotte has not yet hit the same highs at two months out, it's undoubtedly only a matter of time given the smash-hit popularity of Bridgerton and its wild success in commandeering the internet's attention.
What's the strongest draw for these types of shows?
Their peek behind the royal curtain. Viewers are eminently curious about the lives of kings and queens, and these series' collective focus on Royalty (160), court Political Life (123), and the overarching desires for Power (135), Honor (136), Independence (137), and Social Status (123) among those bearing the crown is a key driver for their ratings and especially bingeability.
How similar is the storytelling approach of these three shows?
Not at all. The Crown keeps the entire Windsor lineage in its spotlight and grapples with dramatic themes of Family Legacy (152), Family Dysfunction (146), and Strained Family Relationships (143), all crucial drivers for the show's ratings. The Great, in contrast, is more laser-focused on the couple (Peter III and Catherine II) at its center, and audiences tune in for its sharp, funny depictions of Marital Problems (141) and Adultery (129) within a Loveless Marriage (141). Queen Charlotte will instead be more of an individual story encompassing a Journey of Self-Discovery (114) as the maturing queen confronts a Life-Changing Decision (116) about her future marriage (in keeping with the Bridgerton franchise focus on First Love (127)).
How important will the Bridgerton link be to Queen Charlotte?
Extremely. While The Crown and The Great can lean on their portrayals of well-known historical figures as a hook to lure in viewers, the somewhat fictional Queen Charlotte has no such 'in' (while there was a real-life Queen Charlotte, she's relatively unknown and reimagined for the show). Instead, the popularity of its parent series has created a similar enticement by pre-familiarizing audiences with its main characters; this franchise connection (IP Extension, 120) is one of Queen Charlotte's top overall viewership drivers.
Follow us on LinkedIn for more
*Publicly released trailers for series are evaluated using Vault AI's algorithms – utilizing our proprietary 120K+ story element database alongside ratings performance and other datasets – to identify unique combinations of stories, themes, characters, and genre elements that will drive success.
Stay in the know