Rapid Insights: Fire Island Brings Diverse Joy to a Familiar Story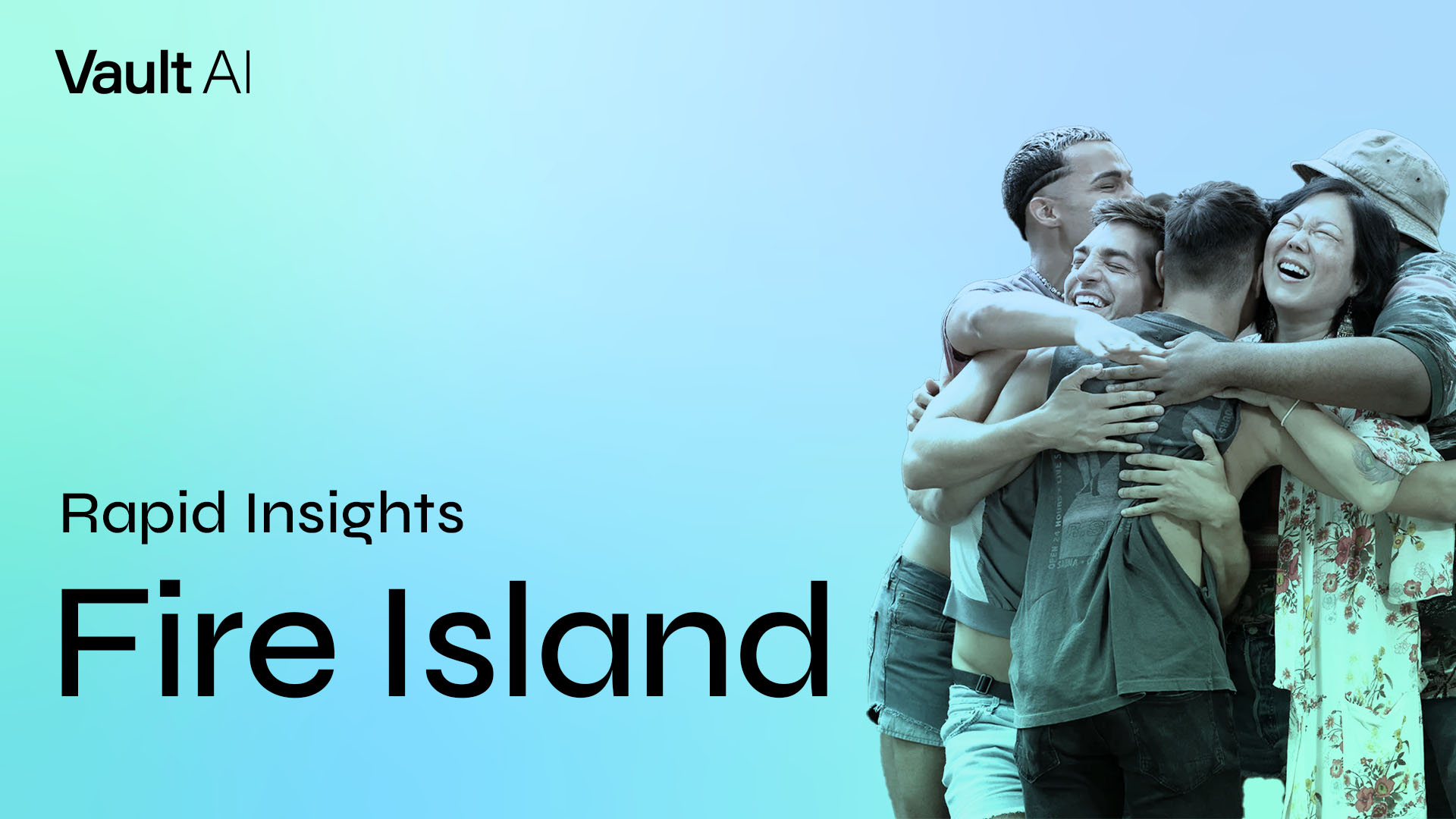 Releasing this weekend, Hulu's newest original film is a witty queer rom-com offering a modern twist on the Jane Austen classic Pride and Prejudice. Following a group of friends on vacation in the historic LGBTQ+ locale of Fire Island, the story celebrates both cultural and sexual diversity, while highlighting the importance of family. Here's what you need to know about Fire Island:
Who will be the film's biggest fans?
<35s. While the viewing audience is projected to skew female (53%), male and female viewers 18-34 (92) are predicted to have the most connection to the film's themes and characters.  That said, the story's appeal is quite broad, even more so than Hulu's Love, Victor (67% female), and many elements have the potential to expand the target if word of mouth takes off.
What's its most compelling story hook?
A tight-knit group of friends on a wild and crazy vacation. The story centers on a Crazy Guys Vacation (160) filled with rowdy, Hangover-style comedy alongside doses of drama and romance.  Even more, this particular Chosen Family (128) of affectionately sarcastic gay BFFs is important to both men and women.
How important is Fire Island's diverse casting?
Crucial. The movie's welcome inclusion of ethnic, sexual, and cultural Diversity (141) among the Asian-American characters is a major draw that underlines the importance of both non-white representation and queer love stories. Importantly, this gives Fire Island a refreshing take on the 'boys' trip' theme.
Where does the love story fit in?
It's supportive. While not a leading theme, the film's exploration of LGBTQIA+ Romance (98) is a particular draw for younger women <35.  However, even more intriguing are themes borrowed from Pride and Prejudice, such as the Social Class Conflict (111) between Fire Island's versions of Elizabeth Bennet and Mr. Darcy (and their associated cliques).
*Publicly released trailers for widely released films are evaluated using Vault AI's algorithms – utilizing our proprietary 120K+ story element database alongside historical box office performance and other datasets – to identify unique combinations of stories, themes, characters, and genre elements that will drive opening weekend success.
Vault AI uses index scores to describe the impact a given story/theme/element will have on opening weekend success: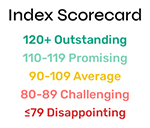 —
Stay in the know
Subscribe to get Rapid Insights delivered to your inbox weekly.
Get in touch to test your content faster and more accurately with Vault AI.
About Vault AI
Based in Los Angeles and Israel, Vault AI is using a combination of machine learning and consumer insights experts to help the entertainment industry predict consumer response to content. Test your content faster and more accurately with Vault AI and get granular insights across the entire content life cycle today.