Rapid Insights: Dexter: New Blood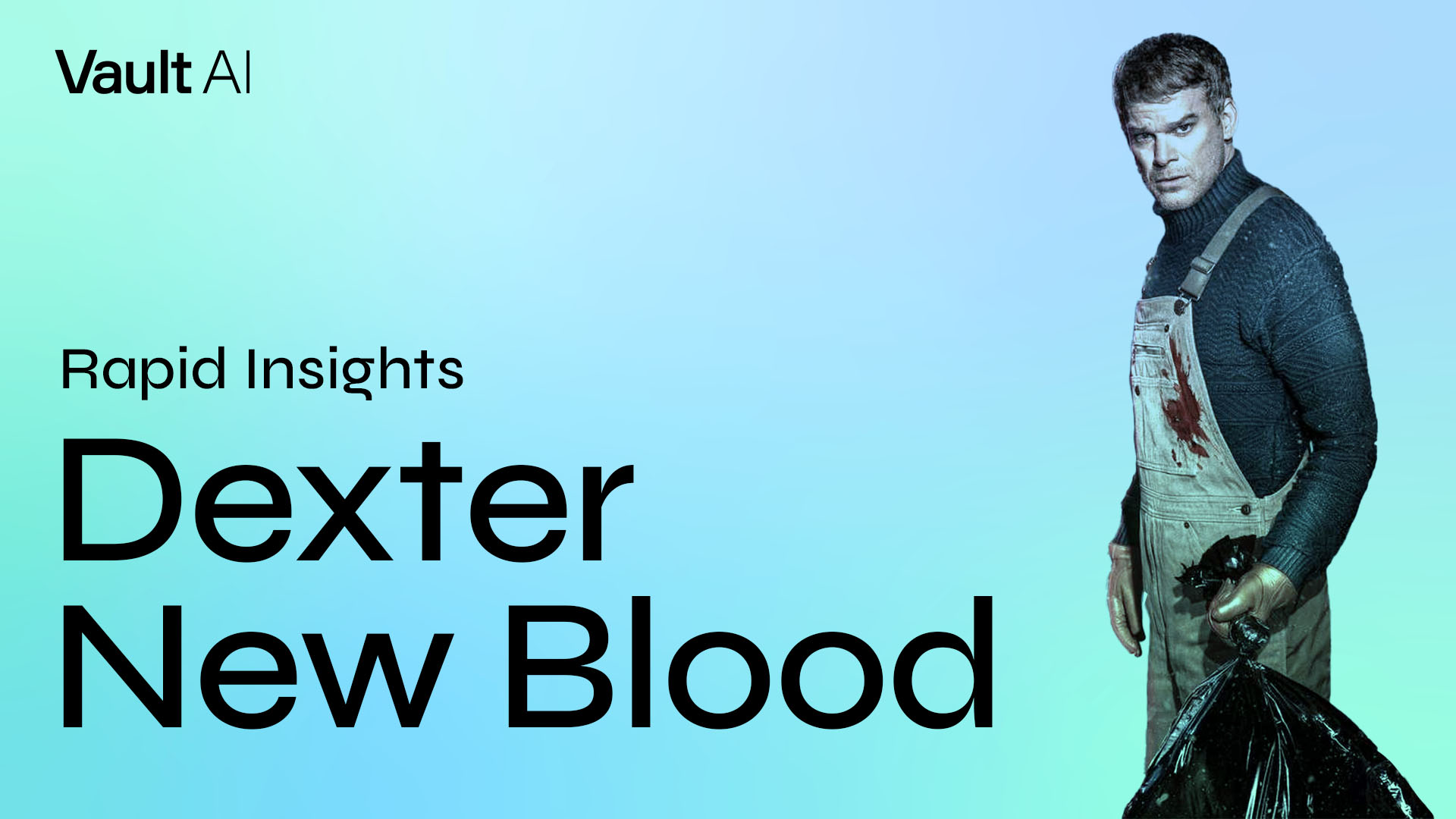 Rapid Insights: Dexter: Still Killing It
Picking up ten years after the serial killer drama's original finale, Showtime's new Dexter revival premiered to strong ratings and set a streaming record for the channel. Here's what you need to know about Dexter: New Blood:
Has the audience changed since the show's first incarnation?
No. Viewers for New Blood tend to be older women (56% female / 83% 35+), a near-perfect reflection of the original as well as similar murder dramas Bates Motel and Hannibal.
What is the impact of Dexter's move from Miami to a small town in New York?
Increased bingeability. Watching Dexter try to hide within Small Town Life (126) instead of the big city's anonymity ups the stakes and suspense and keeps viewers coming back for more.
How important are New Blood's ties to the original version of the show?
Crucial. The revival's longevity depends on its IP Extension (129), and the inclusion of sister Deb, son Harrison, and Dexter's Dark Passenger from the earlier series make New Blood feel more like a continuation than a reboot.
Has Dexter's evolution influenced why viewers keep watching?
Yes. While the character remains key for bingeability, audiences originally cheered him on as an identifiable Antihero (123); now, they're intrigued to see how his Mysterious Background (141) is revealed.
What does New Blood bring to the table for brand new viewers?
A more ominous tone. Where Dexter often leaned into its crime procedural elements (reading as Crime (133) and Mystery (130)), New Blood takes more risks with the genre, deepening its air of foreboding (and landing instead as Horror (137) and Mystery (128)).
–
Visit StoryGuide for more details and analysis – Sign up for StoryGuide