Rapid Insights: Bullet Train's Confined, High-speed Setting is Just the Ticket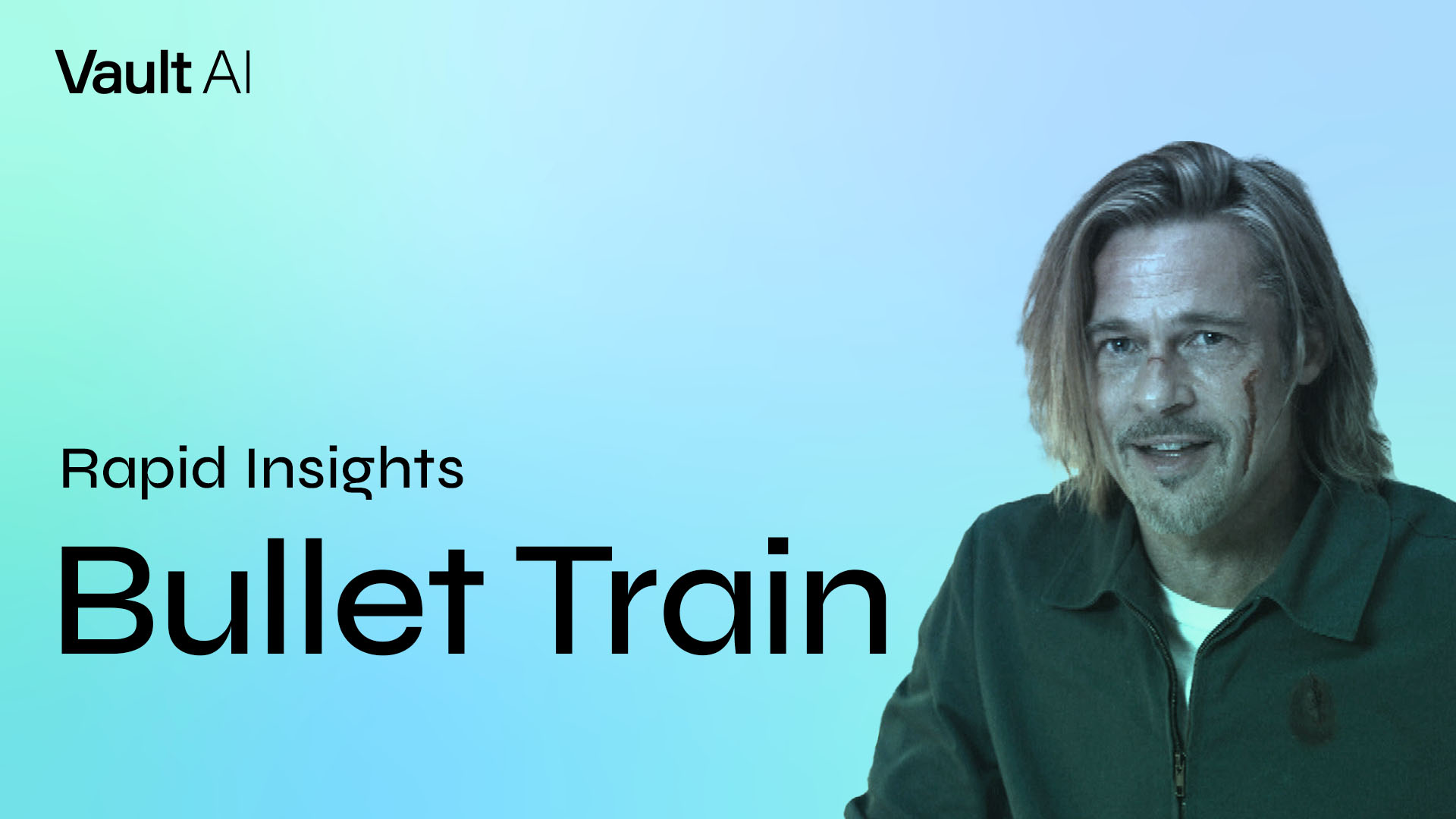 Who will be the main audience for this film?
Older men. Thanks to its mature male star and stylized action, men 30+ are predicted to make up the largest audience segment at 38%. The movie is expected to lean heavily male (62%) and older (62%) overall, creating a demographic profile very similar to Top Gun: Maverick.
How does the movie's unique setting figure into its potential for success?
It's one of the biggest selling points. The Japanese Bullet Train Setting (160) both introduces a compelling international backdrop and creates a colorful, thrilling, and even comedic cage for Pitt to escape.
Does the specific mission matter?
Not really. The up-for-grabs briefcase that every assassin in Tokyo has set their eyes on is, at the end of the day, a MacGuffin. But the over-the-top mayhem by Colorful Assassins (160) in pursuit of the briefcase leads to elevated moments of Stylistic Physical Action (160) that moviegoers will crave.
What makes Bullet Train stand out from other action-thrillers?
Its non-stop humor. A barrage of Comedic One-Liners (115), Awkward Moments (111), and Physical Humor (111) represent the top drivers of story freshness. The film blends action beats with a hilarious comedy of errors, mixing in cultural misunderstandings, sarcastic wit, and general absurdity to concoct a memorable genre fusion.
Will Sandra Bullock's supporting role make an impact?
Yes, but mainly for older women. For them, the camaraderie between Pitt and his remote Partner (110) works especially well. When you factor in that the voice on the other end of the line is none other than the beloved Sandra Bullock coming off The Lost City, women 30+ will have an even bigger reason to come out.
*Publicly released trailers for widely released films are evaluated using Vault AI's algorithms – utilizing our proprietary 120K+ story element database alongside historical box office performance and other datasets – to identify unique combinations of stories, themes, characters, and genre elements that will drive opening weekend success.
Vault AI uses index scores to describe the impact a given story/theme/element will have on opening weekend success: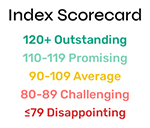 —
Stay in the know
Subscribe to get Rapid Insights delivered to your inbox weekly.
Get in touch to test your content faster and more accurately with Vault AI.
About Vault AI
Based in Los Angeles and Israel, Vault AI is using a combination of machine learning and consumer insights experts to help the entertainment industry predict consumer response to content. Test your content faster and more accurately with Vault AI and get granular insights across the entire content life cycle today.