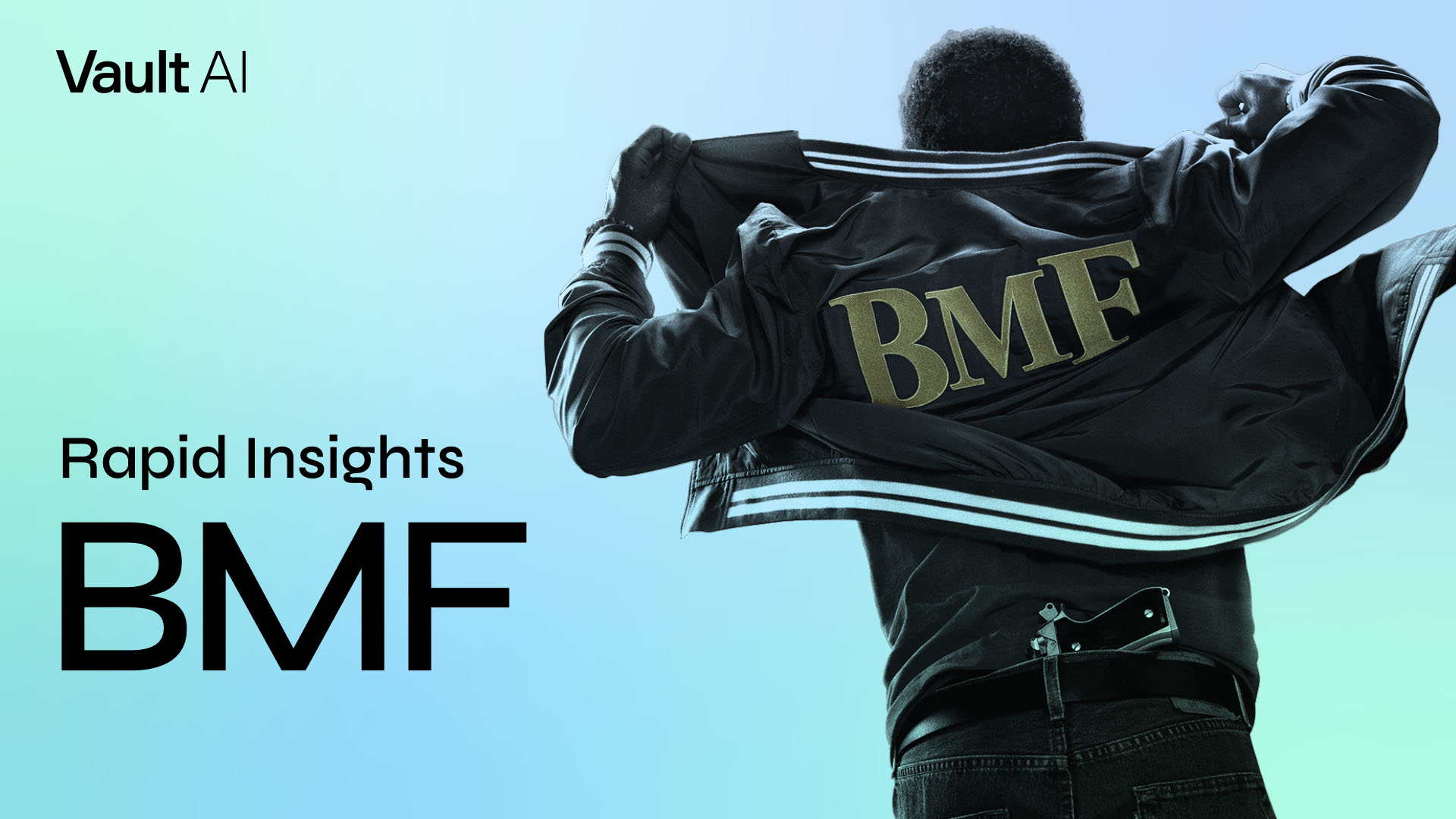 Producer Curtis "50 Cent" Jackson's latest Starz series has been making waves as of late, both from its success as a spiritual heir to Power and from the sudden early leak of episode 7. The show depicts the true story of two brothers who rose from poverty by creating one of America's most influential crime families.
Here's what you need to know about BMF:
What makes BMF's audience unique?
It's skewing a bit younger. Thanks to the show's heavy focus on a teenaged Meech and Terry, BMF lands more solidly with that group (53% male, 21% <30) than similar urban dramas Snowfall, Power, and The Chi.
Is its violent depiction of the 1980s a draw?
Yes. The show's Late 80s (115) period setting is a key driver for bingeability, and its portrayal of the era's gang warfare and Gun Violence (116) tees up a suspenseful throughline that will help carry it to Season 2.
Which drives viewership in BMF, the M(afia) or the F(amily)?
It's the combination. The Flenory brothers' homemade Crime Family (119) and tunnel-vision Focus on Business (114) together provide the narrative engine that will help sustain the show for the long haul.
How does the show benefit from its associations with big-name music artists?
They help boost ratings. 50 Cent's name in the production credits and recurring appearances from the likes of Snoop Dogg and Eminem not only attract buzz, but they also legitimize BMF's close ties to the hip hop Music Industry (123).
Is the show's focus on its Black protagonists effective?
Absolutely. The perspectives of the Flenory brothers and their Black Mafia Family highlight extremely topical Racial Issues (126) from an African-American POV (156). These drivers are just as crucial for BMF as for other recent Black-focused series (like The Underground Railroad, Watchmen, Atlanta, and The Wonder Years).
–
Visit StoryGuide for more details and analysis – Sign up for StoryGuide