Rapid Insights: Becoming Elizabeth's Royal Ascension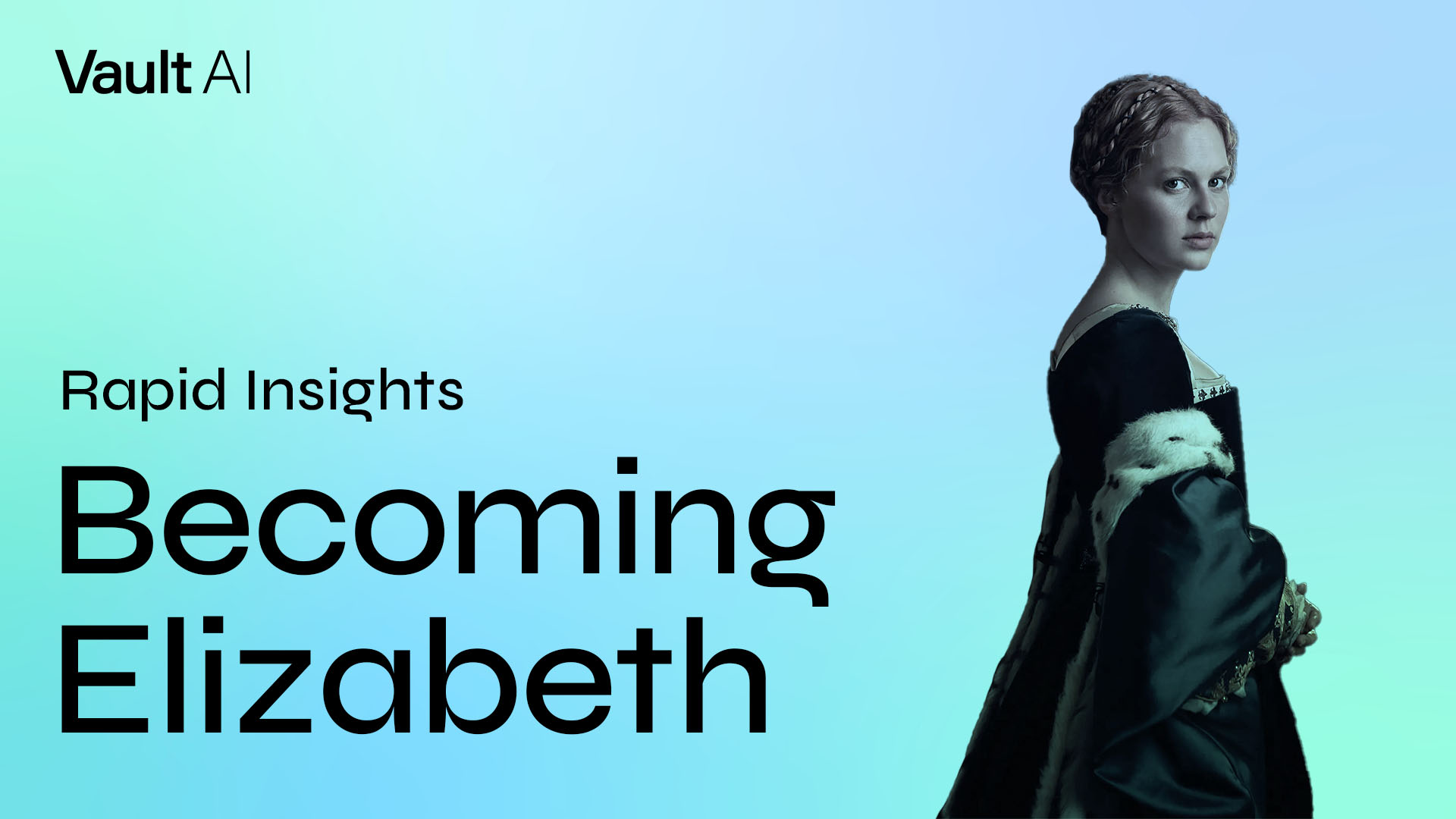 Releasing in mid-June, Starz's upcoming new Renaissance period drama points the spotlight at the girl who would be queen–England's Queen Elizabeth The First. The series tracks Elizabeth's life after the death of father Henry VIII as she fights for the crown and becomes embroiled in all the court scandals of her day. Here's what you need to know about Becoming Elizabeth:
What audience will be most interested in the series?
Older women. Viewers will be mostly female (56%) and heavily older (91% aged 35+), with a full third falling into the F55+ group. This demographic split mirrors similar female-led royal period dramas Reign and Victoria, but Versailles (which followed a young Louis XIV of France) attracted relatively more men.
How important is the show's portrayal of real-life history?
Very. The fact that the show is Based on Historical Events (123) and full of depictions of true-to-life Political Manipulations (115) is key driver for ratings and lifts the degree to which it's perceived as a Biography (120) and History (117) series.
What about this series will make for a fresh historical retelling?
Its focus on Elizabeth's teen years. While many previous projects have explored the reign of Elizabeth I, Becoming Elizabeth concentrates on her Coming of Age (113) story, her Inner Conflict (125) around a potential claim to the throne, and the heightened adolescent trials and experiences that ultimately forged the future ruler of England's Golden Age.
What element lies at the heart of this story?
Family Conflict (128). The court intrigue is heightened by the fact that the games are being played around and amongst siblings. The three children of Henry VIII–young and sickly Edward, domineering Mary, and stubborn Elizabeth–become both agents and pawns of manipulation, and their tumultuous Sibling Rivalry (126) will be a key viewership driver for the series.
How will the royalty of it all contribute to the show's success?
It will help with longevity. As with The Crown, Reign, and The Great before it, Becoming Elizabeth's focus on Royalty (114)–in this case, the English monarchy–will feed viewers' obsession with the lives of kings and queens and offer a compelling reason for them to keep coming back.
What emotional experience will keep viewers glued to their seats?
The whiplash of a high-stakes adolescence. As Elizabeth both tangles with scheming relatives and feels the first blooms of romance–all while fighting accusations of treason and rebellion, punishable by death–her emotions seesaw from Love (113) to Anger (113), providing a rollercoaster viewing experience that will offer fodder for many seasons to come.
*Publicly released trailers for series are evaluated using Vault AI's algorithms – utilizing our proprietary 120K+ story element database alongside ratings performance and other datasets – to identify unique combinations of stories, themes, characters, and genre elements that will drive success.
Vault AI uses index scores to describe the impact a given story/theme/element will have on specific KPIs: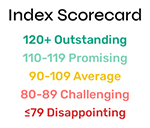 —
Stay in the know

Subscribe to get Rapid Insights delivered to your inbox weekly.
Sign up for StoryGuide for more details and analysis.
About Vault AI
Based in Los Angeles and Israel, Vault AI is using a combination of machine learning and consumer insights experts to help the entertainment industry predict consumer response to content. Test your content faster and more accurately with Vault AI and get granular insights across the entire content life cycle today.