Rapid Insights: Audiences Will Say 'Yup' to Nope's Suspenseful Sci-Fi Horror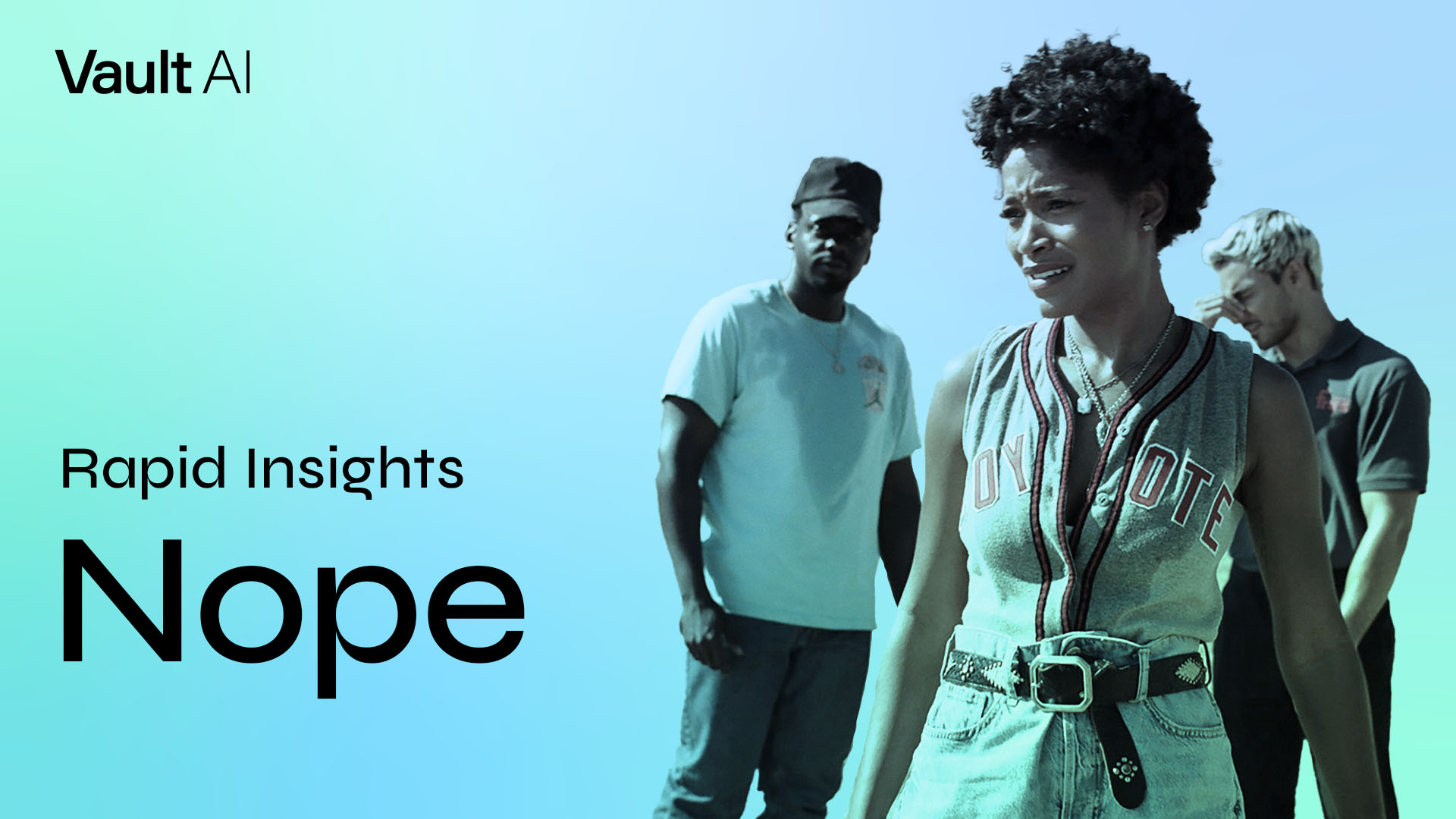 Auteur director (and actor) Jordan Peele has found great success in telling Black-focused stories with sharp social commentary by playing with the tropes, suspense, and even humor of the horror genre. His first two films as a director—Get Out and Us—were smash hits, and his newest project, releasing theatrically in late July and starring Daniel Kaluuya (also of Get Out) and Keke Palmer, looks to continue the trend. Here's what you need to know about Nope:
What about Nope's trailer is working well?
Its sense of mystery and tension. For Peele's films, the marketing generally obscures the exact nature of the threat, and the Nope trailer is no exception. Its glimpses of Psychological Turmoil (122) and Survival Horror (132) elements—bloody clothing, a windshield breaking, characters running for their lives—effectively set the mood, but finding out the "what" and "why" behind them will be the cost of admission. Similarly horrific moments were equally important drivers for Get Out (122) and Us (111).
What will make Nope stand out from other horror films, including Peele's earlier projects?
Its unique sci-fi elements. The movie's top freshness driver is its out-of-this-world high concept: siblings attempt to capture what appears to be a UFO on film (Filmed Encounter (132)). This alien-inspired storyline will allow the film to showcase more expansive sets and bigger action beats than were possible on the more intimate Get Out and Us.
How will Nope's audience compare to those who went to see Get Out and Us?
It'll be mostly similar. Nope is predicted to lean slightly male (52% vs 51-53% for Get Out and Us) and 30+ (56% vs 53-58% for Get Out and Us). But in terms of the combined Black and Hispanic audience, Nope (42%) is predicted to look more like Us (44%) than Get Out (56%).
How important is Nope's Black viewpoint?
Absolutely critical. The film's Black POV (152) is its #1 driver of demand (as it was for both Get Out(160) and Us (139) and, due to Peele's signature brand, promises some as-of-yet-unrevealed social commentary on race in America.
Which of the film's dual protagonists will stand out the most?
Keke Palmer's Emerald. Her compelling ambition and Entrepreneurial Drive (118) to make money off their UFO sightings pops as a key component to the story.
Are the movie's more western-inspired attributes a selling point?
Nope. Elements directly connected to the story's Great Plains horse ranch setting are comparatively weak drivers of demand, ranging from neutral (Western Survival Skills (98)) to challenging (Cowboy Culture (82)). It makes sense to emphasize Nope's much more compelling sci-fi horror ties over its western trappings.
*Publicly released trailers for widely released films are evaluated using Vault AI's algorithms – utilizing our proprietary 120K+ story element database alongside historical box office performance and other datasets – to identify unique combinations of stories, themes, characters, and genre elements that will drive opening weekend success.
Vault AI uses index scores to describe the impact a given story/theme/element will have on opening weekend success: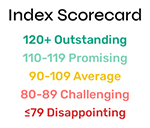 —
Stay in the know
Subscribe to get Rapid Insights delivered to your inbox weekly.
Get in touch to test your content faster and more accurately with Vault AI.
About Vault AI
Based in Los Angeles and Israel, Vault AI is using a combination of machine learning and consumer insights experts to help the entertainment industry predict consumer response to content. Test your content faster and more accurately with Vault AI and get granular insights across the entire content life cycle today.