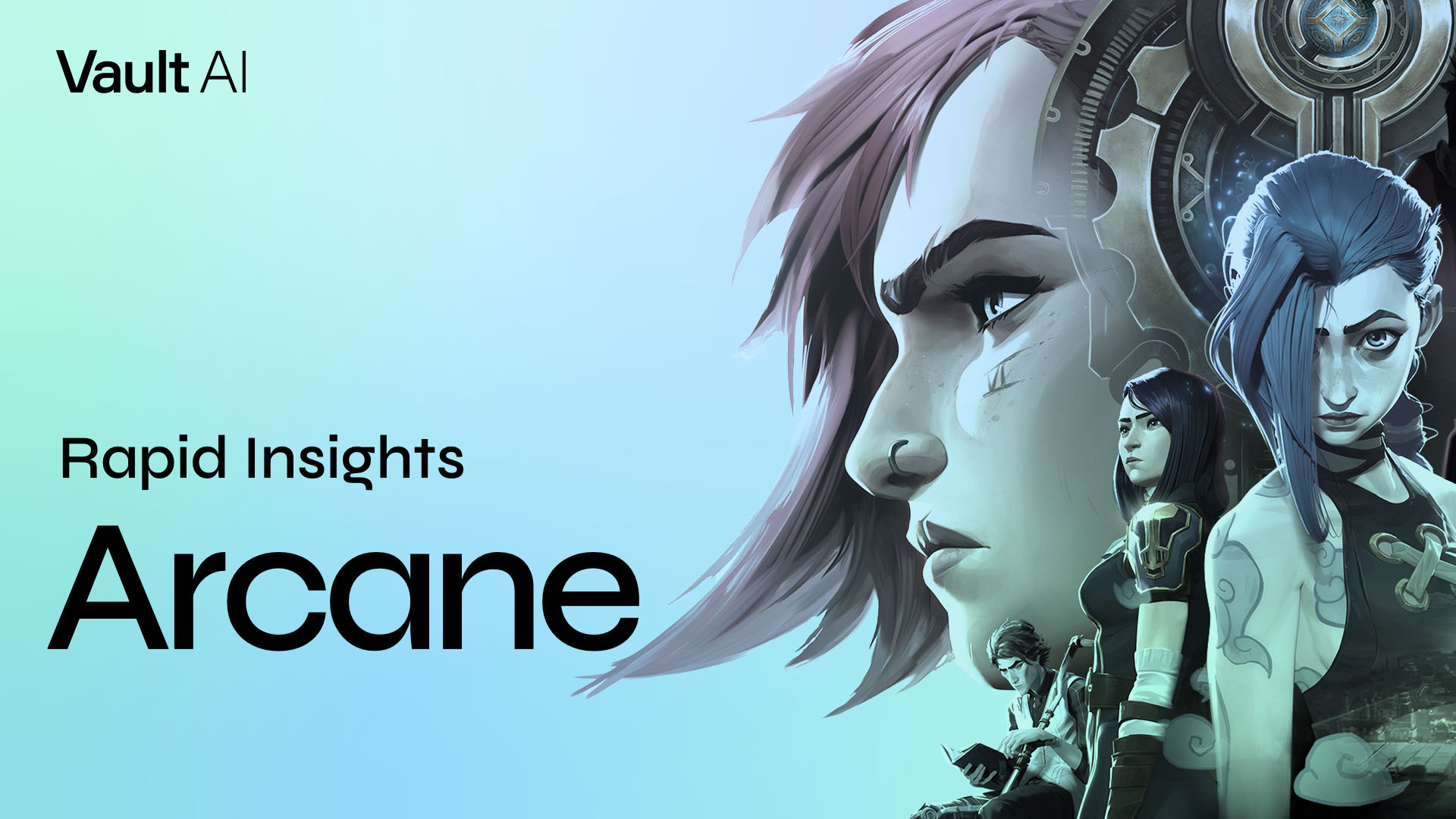 Based on the popular League of Legends video games, Netflix's complex new animated series leans hard into its fantasy-action origins and boasts gorgeous fight sequences in exquisite CGI detail. With so much to offer, the show has become a monster global hit.
Here's what you need to know about Arcane:
Why did this particular video game-based series blow up?
It brings in a broader audience. Unlike similar animated shows like Dota: Dragon's Blood and Resident Evil: Infinite Darkness that skew heavily to older men, Arcane's two badass female protagonists and focus on character growth engage more women (41% female).
How did Netflix's drawn-out release strategy impact the show?
It helped maintain strong social buzz. Releasing three episodes weekly has kept the series at the top of the conversation rankings longer than other late-2021 Netflix shows with a full season drop, such as Clickbait, You, and Outer Banks.
Does Arcane succeed in developing multi-dimensional characters?
Unquestionably. Vi's grief and Heroism (126) in the face of her Missing Loved One (149)–sister Jinx has crossed over to the dark side–and their ongoing clashes of good vs. evil are keeping viewers glued to their seats.
Why has Arcane performed so well internationally?
Universal concepts layered onto action. Vi's heroic determination is the biggest rating driver abroad; beyond that, themes of family resonate in Europe and LatAm (e.g. UK, Spain, and Mexico), while the battle between good and evil stands out for Asia (e.g. Japan and South Korea).
Does its video game origins help or hurt the show's accessibility?
Help, but only in support of a bigger story. Arcane's IP Extension (116) is an important component of its bingeability and ratings, but the series' lasting success hangs on the complicated Family Relationships (127)  coupled with the Stylized Action & Violence (109) of its state-of-the-art CGI.
–
Visit StoryGuide for more details and analysis – Sign up for StoryGuide