Rapid Insights: 2023 Emmy Nominations: Outstanding Limited or Anthology Series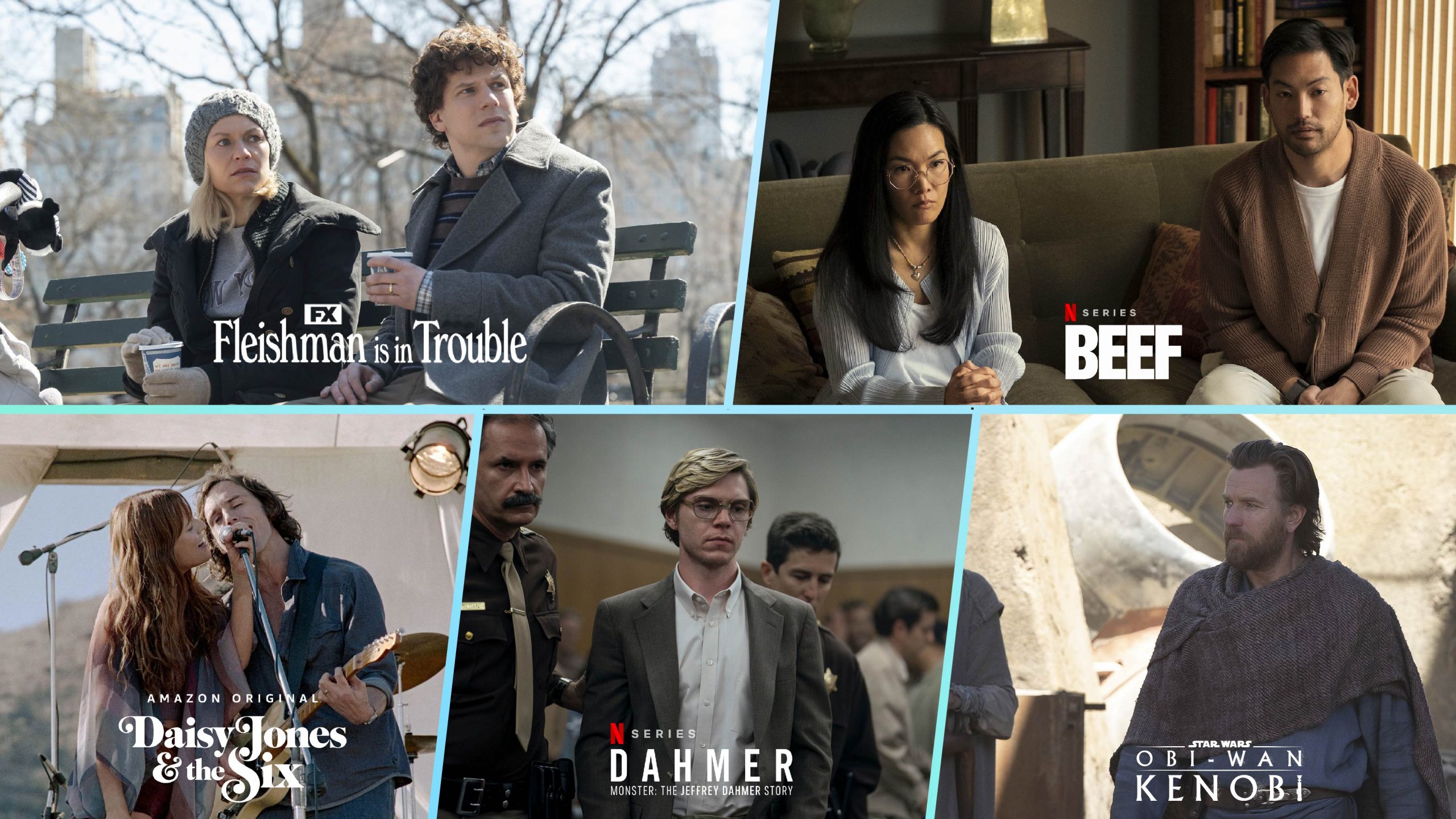 Earlier this month, the Television Academy announced its 2023 Emmy Awards nominees, so we wanted to take a closer look at the high-quality shows representing the best of this past year's TV. First up: the category of Outstanding Limited or Anthology Series, filled with five compelling miniseries that really stood out on their respective streaming platforms: Netflix's Beef and Dahmer – Monster: The Jeffrey Dahmer Story, FX on Hulu's Fleishman Is in Trouble, Prime Video's Daisy Jones & The Six, and Disney+'s Obi-Wan Kenobi.
Here's what you need to know about this year's Limited Series race:
Vault AI uses index scores to describe the impact a given story/theme/element will have on specific KPIs: 
≤79 Disappointing  80-89 Challenging  90-109 Average  110-119 Promising  120+ Outstanding
Is there a common audience for these five series?
No. While all cater primarily to older viewers aged 30+ (62-73%), their gender appeal is all over the map: two lean heavily male (Dahmer, Obi-Wan), two are mostly female (Daisy Jones, Fleishman), and one is gender-balanced (Beef).
Do these nominees take a similar approach to storytelling?
Not at all. The category this year runs the gamut, with each of the five series playing in a very different genre sandbox: Obi-Wan celebrates its tales of Sci-Fi (143) Adventure (137), Dahmer revels in its gory true-Crime (122)Biography (118), Daisy Jones leans hard into the Music (142) of its era, Fleishman delves sensitively into Romantic (115) Drama (125), and Comedy (114), Beef draws in elements of a Western (111)-style stand-off. Consequently, they draw in viewers with a variety of emotional experiences as well, from the lighter and more uplifting (Daisy's Love (138) and Ecstasy (126); Fleishman's Optimism (126) and Joy (124)) to the darker and more intense (Dahmer's Loathing (145)andContempt (145); Obi-Wan's Fear (135)and Aggressiveness (123)).
What do these shows have in common?
Family. The major theme that runs through all five series is that of kinship, whether forged by blood or choice. This set of nominees explores the Family Relationships (160) and Family Conflicts (127) that can spur a feud (Beef), the Broken Families (148) that can form the backstory of a killer (Dahmer), the Friendship Conflicts (160)that can arise from a tight knit rock band (Daisy Jones), the Parent-Child Relationships (141) that evolve out of divorce (Fleishman), and even the Human/Non-Human Relationships (124)that can become meaningful in the vast reaches of space (Obi-Wan). The series' deep commentary on the greater human condition is what makes this group so Emmy-worthy.
What else unites them?
They build upon oft-used settings. Each of these limited series offers up a unique take on an otherwise commonly-used backdrop in fiction, from New York City (Fleishman's NYC Setting, 144) to the music industry (Daisy Jones's Music Industry, 120) to space (Obi-Wan's Space Setting, 133) to the courtroom (Dahmer's Courtroom Drama, 132). Their unique twists on these milieus are important audience draws.
Is their original source material important?
Mostly yes. The fact that Dahmer is Based on a True Story (122), Fleishman is Based on a Book (121), and Obi-Wan is built into the Star Wars Universe (140) represent key viewership drivers for each respective series. The exception is Daisy Jones, whose characters and story elements bring in viewers ahead of its connection to its original novel. (Beef is an original screenplay.)
How did the overall social buzz look for this group of nominees?
Very strong. Four of the series maxed out our social buzz meter (at 160) with a sustained high level of online chatter over the course of their episodic roll-outs. (Fleishman was a bit lower profile, peaking at (128).) All five also saw a slight spike after the Emmy announcements.
Your On-Demand Content Assistant
Vault GPT leverages the power of Vault's vast content database and insights engine to transform development, marketing and sales workflows empowering users with ondemand coverage-like-summaries and briefs combined with insights – a cutting edge new tool for today's executive.
100% safe and secure, Vault GPT is trained on over 60,000 film and television titles from the Vault database that contain both story and performance data.
Upload anything – a book, a script, a treatment – and let Vault GPT do the heavy lifting. In less than 1hr you'll have automated summaries giving you insights into characters, key themes, plot, and even potential taglines.
Spots are limited, join the waitlist to secure your place in line.
*Publicly released trailers for series are evaluated using Vault's algorithms – utilizing our proprietary 120K+ story element database alongside ratings performance and other datasets – to identify unique combinations of stories, themes, characters, and genre elements that will drive success.