New Capabilities: Black, Latinx & Family Audience Insights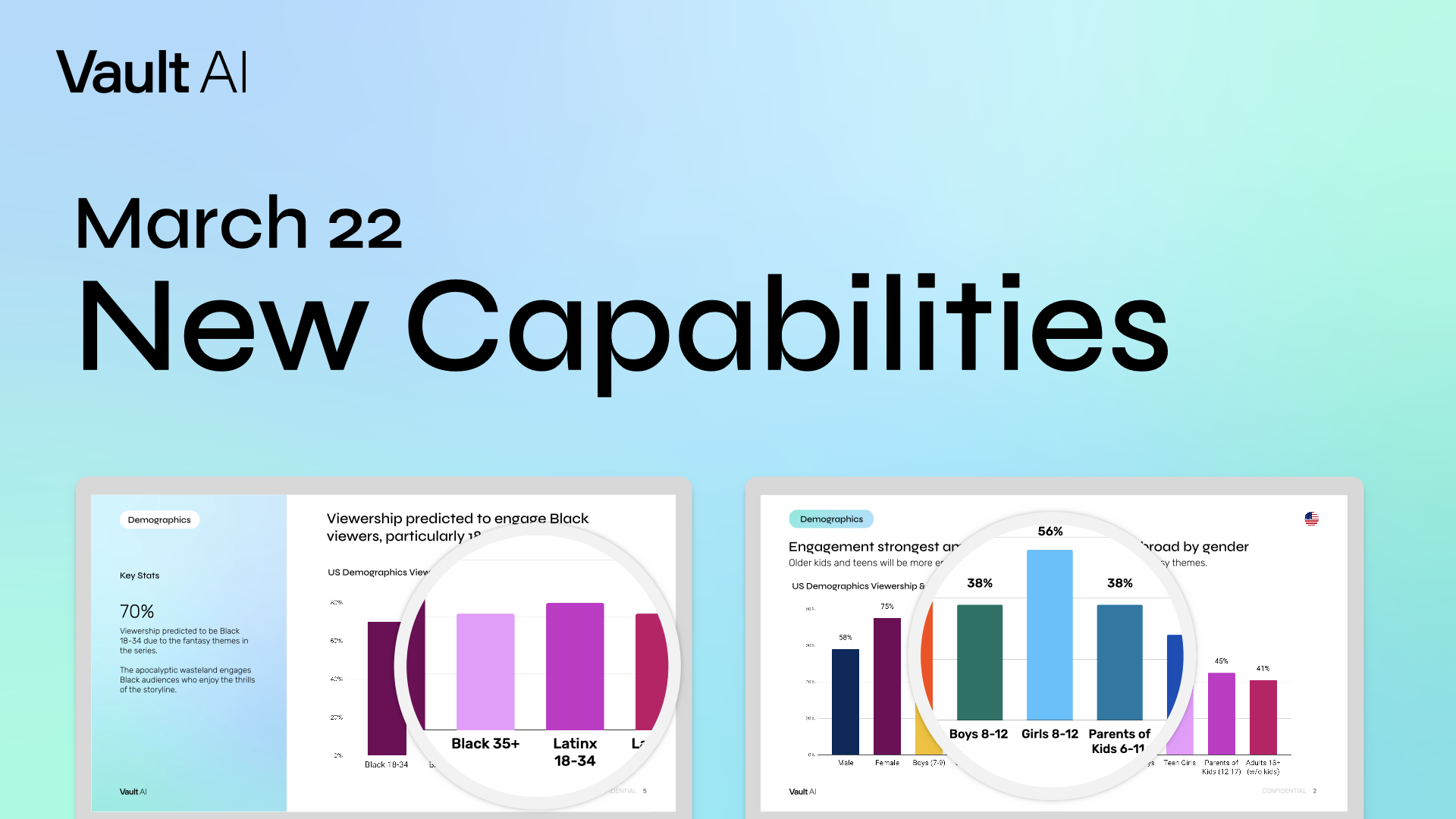 Get insight into ALL your audiences
Now available across all Vault AI reports! Journey beyond the standard demographic quadrants and truly understand what's working for your diverse audience groups (Black, Latinx) across theatrical, streaming, and linear platforms.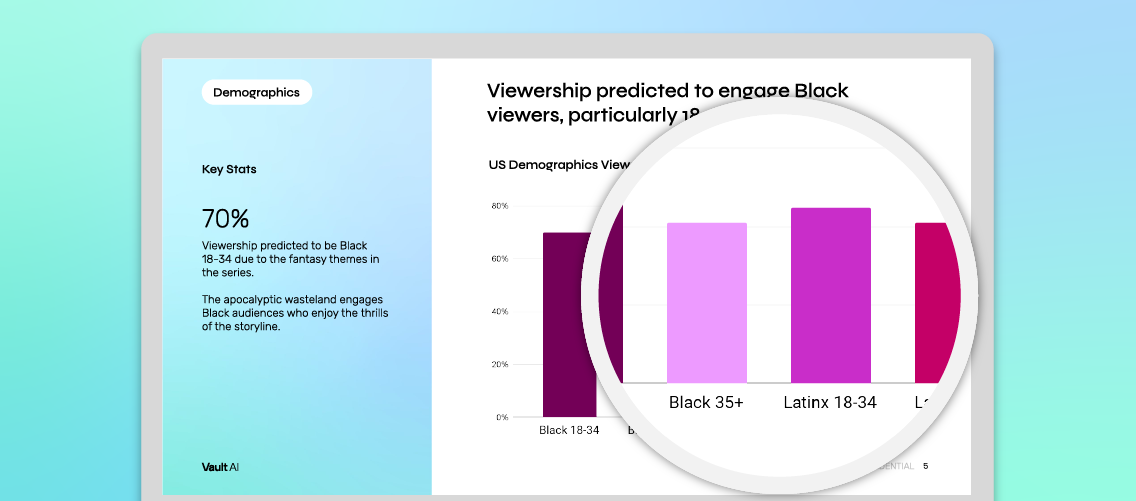 Black and Latinx splits
Get granular insight into diverse demographics
Any good research approach should consider the full audience spectrum, but conventional methods often stumble with harder-to-survey populations. Go one step further and uncover quick, granular insights using actual engagement data from these diverse audiences that would otherwise require a pricey survey oversample. Understand your diverse viewers today at a fraction of the cost!
Contact us to find out more.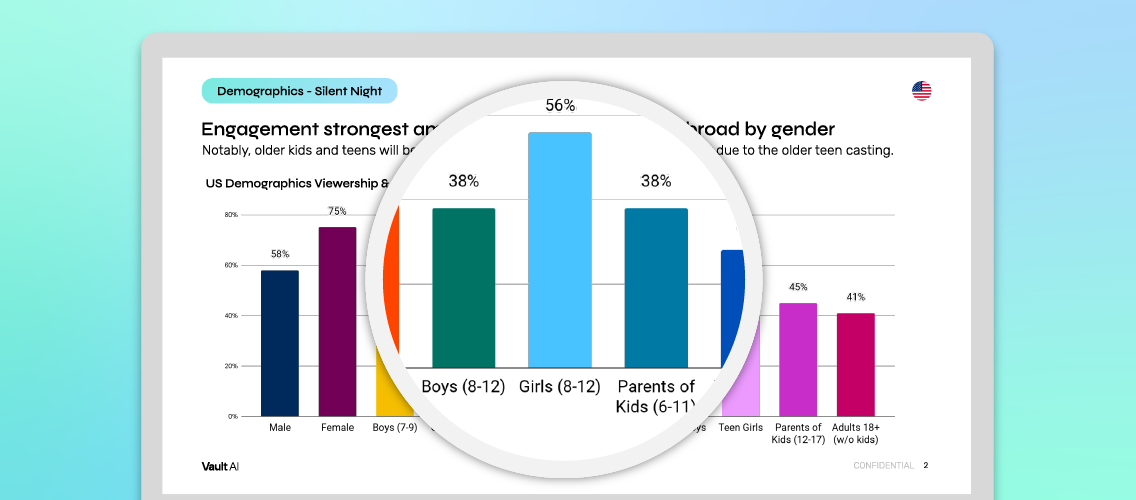 COMING SOON: Understand kids <12 and their parents
Get quick, accurate intelligence on a tough-to-sample segment
We all know the limitations of the traditional method: surveying kids and parents is slow, unreliable, prone to bias, and expensive. That's why we're working on releasing an integration of new kids' and parents' data into the profiles of thousands of movies and series. Predict that latest animated hit or pre-teen drama in record time!
Stay tuned for this update!
New Vault AI capabilities
80 new subgenres, like Dark Fantasy, Adventure, Reality, Unscripted, Workplace Comedy, have been added for enhanced genre landscapes
SVOD fit for international markets (previously just US)
Enhanced insights for Mexico, UK, Australia (demos, channel fit + more)
Improved Freshness analysis reveals what key drivers make content uniquely appealing
Predict how fans of IP and previous iterations will respond to upcoming sequel
—
Subscribe here for insights, news and updates delivered to your inbox.