How AI is Changing Consumer Insights for the Entertainment Industry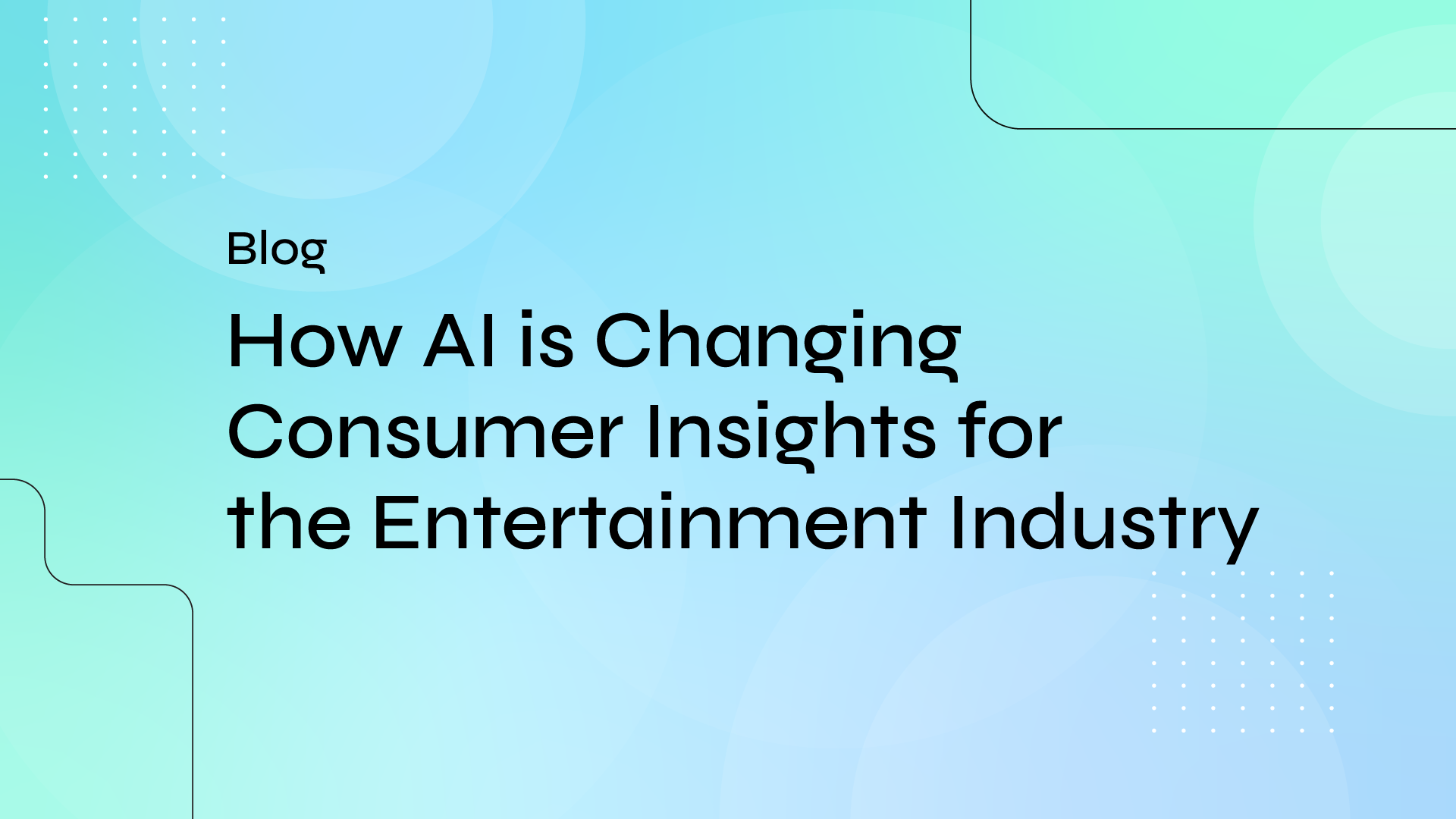 In the age of peak content, the media and entertainment industry faces new challenges after years of expansion. The streaming boom is slowly turning into a battle of customer retention while linear TV continues to lose viewers, and audiences are slowly returning to movie theaters in the midst of the ongoing pandemic. In the midst of this change, we are now faced with the reality of inflationary pressures and a potential recession, exacerbating the challenges of competition and subscriber fatigue. In the face of these challenges, the value of "hit" content has never been higher. Given these changes, now is the time for content creators and marketers to gain a competitive edge by making their content and research strategies more nimble, scalable, and reliable via AI-powered Consumer Insights.
AI-powered Consumer Insights encompasses respondent-free research techniques that offer media and entertainment executives a faster, more accurate and more secure approach to consumer insights than current survey and focus group methodologies. By using AI to understand consumer behaviors and taste preference, issues related to sample size and data quality are eliminated, global insights are more timely, and research findings can evolve in real-time as the competitive landscape changes and new viewership patterns emerge.
With total content spend reaching over $140bn in 2022 (Variety), top studios and streamers require more thorough and complex research to identify prospective "hits" and optimize creative and marketing strategies. This mass-production of content and proliferation of direct to consumer streaming platforms has led to unprecedented levels of competition in the US, causing many media and entertainment outlets to lean heavily on international markets to sustain growth. Fortunately, Artificial Intelligence is particularly well suited to utilize Big Data to understand the competitive global content landscape, audience tastes, and drivers of viewership. AI empowers the media and entertainment sector with the Consumer Insights needed to thrive in today's uncertain marketplace.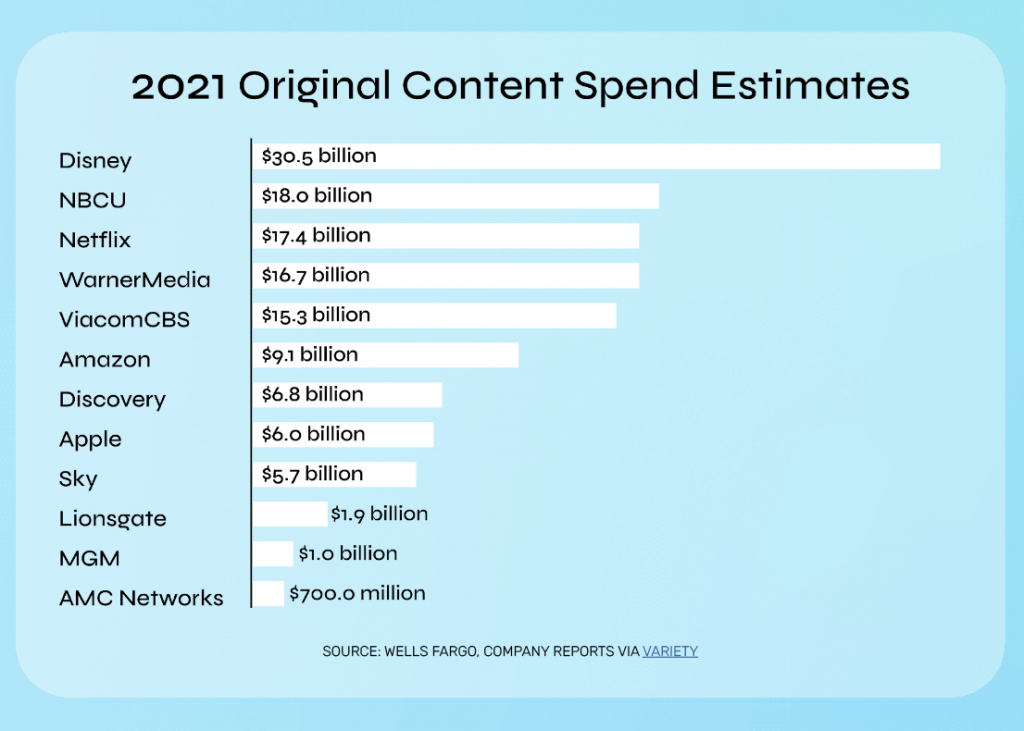 To be sure, survey and focus group research continues to play a critical role in helping the media and entertainment sector understand the opinions and thoughts of certain audiences. However, this article articulates the benefits of embracing AI-powered Consumer Insights as part of the research process to optimize ongoing and future content investment and marketing strategies.
The Flaws of Traditional Consumer Research
Aging methodologies underpin much of the status quo for consumer research. These traditional consumer insights rely on respondent-based methodologies like focus groups, panels, and surveys. These traditional methods help identify the decision making and experience behind peoples' recent behaviors, but are less powerful when predicting future behaviors. The glaring failures of political polling in recent times are evidence of this.
While there have been some technological advancements in traditional research methods, namely fraud response detection and mobile survey samples, these haven't addressed the fundamental issues of sample size, extrapolation, and reliability.

"Entertainment companies continue to use traditional respondent research despite fundamental issues."

Sample Bias and Accuracy Issues
Insights based on traditional consumer research are only as good as the respondent data collected. Experts question if surveys and focus groups can consistently collect high-quality data. Studies show that 90% of researchers need to improve panel quality control (i.e., removing bots and problem respondents from their panel). Over 40% of respondents claim familiarity with fake brands, demonstrating the challenges in trusting respondent feedback at face value (Grey Matter Research). Long surveys are another issue impacting data quality. Survey lengths increase to gather more meaningful insight, often taking thirty minutes or more to complete, resulting in respondent fatigue, non-response bias and diminishing data quality.
Small Sample Size
The small sample sizes of traditional methods are often a source of frustration for the entertainment market. Yet, with no clear alternative, and tight budgets to meet, respondent surveys are deployed with samples as small as 300-1,000 respondents. As a result, the risk factor of extrapolating these findings to the broader population in an increasingly complex market is high, diminishing the entertainment industry's ability to make critical business decisions with a high degree of confidence.
Slow and Labor Intensive Process
Aside from data quality and sample size issues, collecting respondent feedback is inefficient. Positioning studies for entertainment content often take six weeks, not including planning time. More significant global genre and landscape studies often take months. As a result, insights are often weeks old by the time they arrive. In a competitive market with rapid releases, this turnaround is suboptimal.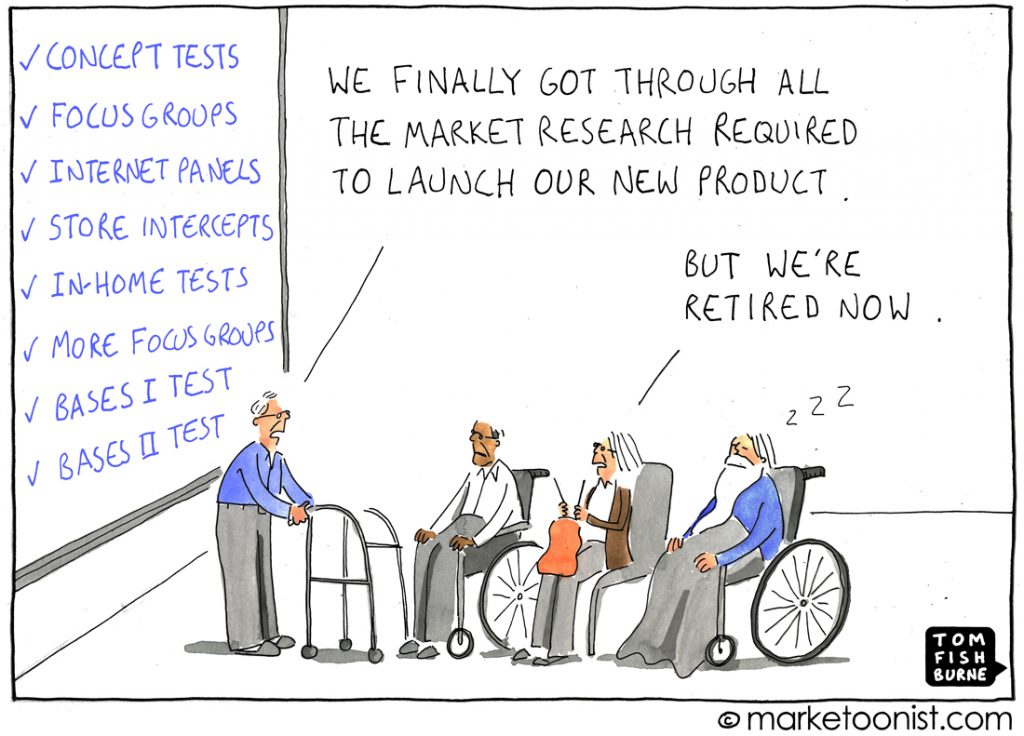 Static Results
Finally, data collected in respondent studies do not reflect changes in consumer behavior that emerge after the study is completed. To monitor trends over time or dig deeper into nuances discovered during research, the entire survey or focus group process must start again from the beginning — the antithesis of scalability.
Despite these fundamental issues, most entertainment companies continue to use traditional respondent research as their primary methodology. Fortunately, there is another way to make decisions that drive business outcomes.
A New Dawn: AI-powered Consumer Insights
Predictive, data-driven audience research provides decision-makers with insights based on population-level viewership behaviors rather than respondent opinions. As a pioneer in this space, Vault AI's approach uses a proprietary combination of AI and consumer insights talent to identify the core story themes and character profiles present in the content. Machine learning then identifies the story elements that drive viewership based on actual in-market performance data (e.g. box office, live viewership, number of hours streamed).

"AI-powered insights are based on actual behavioral data, not stated responses from respondents."
This approach was designed to deliver consumer insights in a way that directly addressed the limitations of traditional respondent-based consumer research in the entertainment market.
Eliminating Sample Bias and Small Sample Sizes
AI-powered insights are based on actual behavioral data, not stated responses from respondents, eliminating the issues in sample quality, respondent bias, leading questions, and small sample extrapolation. All of this is made possible by using AI and Big Data to understand the actual viewing behaviors of entire populations, rather than collecting feedback from a small portion of the population to extrapolate to a larger group.
Faster Turnaround Time & Dynamic Results
By eliminating the time needed for respondent recruitment and study administration, AI analysis can deliver actionable consumer insights within 24 hours. Unlocking the ability to deliver insights early enough for implementation and with enough time to support rapid iteration and follow-up studies. As production unfolds and as release approaches, insights can be rapidly updated to reflect the evolving creative and marketing materials and competitive release landscape.

Why Now?
The trends of globalization and multimodal distribution in the media sector (e.g., releasing on both linear TV and streaming) coupled with increasing market competition and challenging economics make AI-powered Consumer Insights well suited to the current and future needs of content creators, marketers, distributors, and researchers.
One World, Many Markets
The media and entertainment industry is increasingly international. Global OTT revenue is projected to rise from $135B in 2021 to $224B by 2027 as streaming services produce and distribute content on an increasingly global basis to sustain growth (Digital TV News). However, the traditional respondent-based research techniques used to inform these production, distribution and expansion strategies offer few synergies and limited economies of scale, making them suboptimal for the consumer research needs of today's competitive global entertainment landscape. Conversely, the speed and reliability of AI-powered Consumer Insights methodologies become an increasingly compelling value-add when applied on a global basis.
A Hit is a Hit in Any Language
The availability of and appetite for foreign language content has increased across the globe. In the US, 2020 Oscars champion Parasite and recent box office breakout Everything Everywhere All at Once are not in English, while streaming hits Squid Game, Money Heist, and Lupin are all imports (CNET).
Globalized content is more than just the US importing and exporting content – Squid Game was at one point the top show in 90 countries (Forbes). AI is language-agnostic and can understand viewership based on population-level engagement data in any country. The advantages of predictive insights, including turnaround time, are particularly game-changing as the number of titles and countries researched increases.
Multimodal Distribution
Another critical trend impacting consumer research in the entertainment industry is the increase in multimodal distribution — namely, releasing content in multiple distribution formats (e.g. linear and digital). Distribution decisions add complexity to content and marketing strategies. AI-powered consumer insights have an advantage over traditional and proprietary 1st party subscriber-specific datasets by representing audience behavior holistically across all modes of distribution.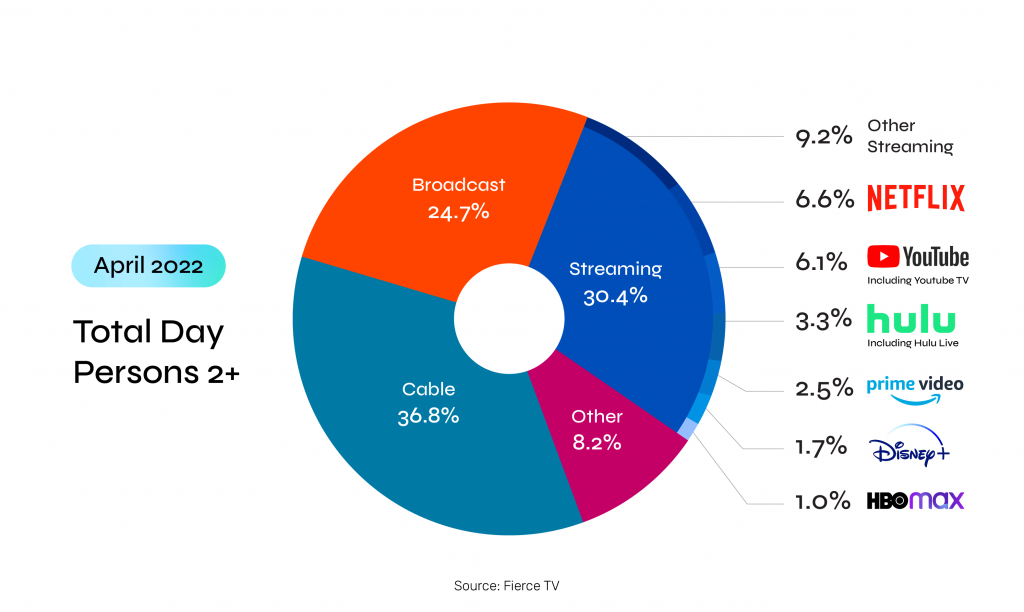 The rise of multimodal distribution has prompted new research questions. Instead of asking: "Will this attract a live audience at home or in theaters?" audience research today strives to answer: "How can this content create the greatest lifetime value across all our modes of distribution?" AI and Big Data-driven analysis provide a methodologically robust view of audience consumption and a means for predicting the value of content in any release format.
AI-powered Insights Yield Impactful Results
Traditional consumer insights methodologies were designed for simpler times. Surveys remain great for understanding why a group of people took specific actions. However, AI is more powerful as a strategic ally for predicting the performance of unreleased content and optimizing release strategies to maximize commercial success and navigate significant market turbulence.
Content, audience and distribution decisions pose complex questions, exasperating the fundamental shortcomings of traditional research. In contrast, Vault AI's proprietary combination of data, AI and consumer insights experts evaluates consumer viewing patterns holistically across all types of distribution and consumption, providing faster and more accurate insights aligned with the needs of today's media and entertainment industry.
Continue the conversation about what AI-powered consumer insights can do for you: etitelman@vault-ai.com
Or register your interest for our upcoming webinar on this topic
—
About Vault AI
Vault AI delivers AI-powered consumer insights for leading streamers, TV networks and film studios. Our proprietary mix of performance datasets, machine learning, and consumer insights professionals brings you powerful insights with the highest accuracy and fastest turnaround time. Without needing a single survey or focus group, we help you make better production, development and marketing decisions for your content at scale.
Unlock the future of your content with us today.
—
Analysis and writing by Mark Antal, SVP Corporate Strategy and Business Development, and Joe Kardon, Director of Business Development