Cabinet of Curiosities' Themes of Death and Horror Will Give Audiences a Halloween Thrill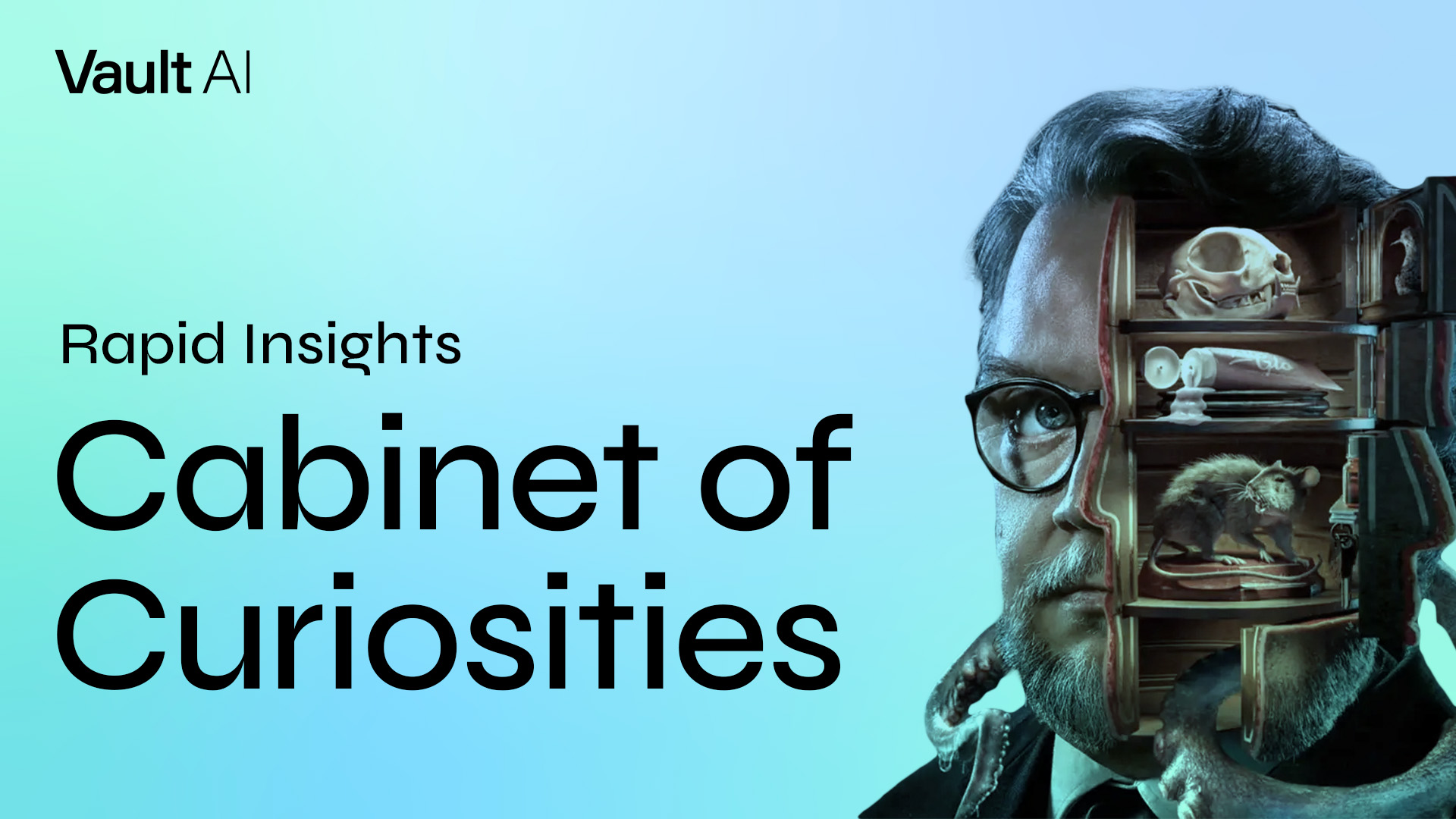 Just in time for Halloween comes Netflix's spooktacular new anthology series–each episode tells a unique, self-contained story–that will delve into the fantastical and macabre and challenge the classical horror genre as only director Guillermo del Toro can. Created by the well-known Oscar-winner, the show offers up a chocolate box of eerie tales, each one containing something new and unexpected, and will follow a similarly novel roll-out: the eight episodes will be released in pairs, grouped thematically, on four successive nights. Here's what you need to know about Guillermo del Toro's Cabinet of Curiosities:
Vault AI uses index scores to describe the impact a given story/theme/element will have on specific KPIs: 
≤79 Disappointing  80-89 Challenging  90-109 Average  110-119 Promising  120+ Outstanding
How will Cabinet's audience compare to those of other recent horror anthology series?
It'll be more evenly balanced. Cabinet of Curiosities is, uniquely, predicted to appeal equally to both men and women, and, while it will likely lean older (with 57% aged 30+), it shows less of a bias toward the 30+ crowd than similar shows. In contrast, American Horror Stories leans more decidedly female (57%), while zombiefest Tales of the Walking Dead as well as the more overtly sci-fi The Twilight Zone and Black Mirror all skew much more male (53-60%) and considerably older (63-86% aged 30+).
How is the show's social tracking?
Rising. Cabinet's social buzz initially peaked at 135 in late September with its official trailer drop and, after a brief lull, has skyrocketed (160) thanks to the series' release. For comparison, neither of the episode releases for American Horror Stories nor Tales of the Walking Dead quite reached the heights of online chatter that surrounded Cabinet's full-length trailer.
Why will viewers be tuning in?
For the Halloween-appropriate themes. In addition to the lure of del Toro's fantastical stylings, each episode's heightened Scary Situations (149), where various characters must confront risky, sinister, Life in Danger (136)-type scenarios, and the wickedly Evil Spirits (132) that haunt them all will entice audiences and draw big ratings.
What emotional experience can viewers expect?
An unsettling one. Cabinet plays up feelings of Disgust (133) thanks to its built-in themes surrounding Death (135) and the macabre as well as the Terror (124) and Surprise (120) of characters desperate to escape with their lives.
How important is the involvement of series creator Guillermo del Toro?
Essential. Del Toro's unique sensibility and visual style, established in past triumphs like Pan's Labyrinth, Hellboy, and The Shape of Water, is similarly evident in Cabinet, which leans heavily into his signature milieu. The Myth & Fantasy (160), compellingly imaginative Magical Creatures (123), and overall sense of wonder and Magic (121)–albeit of a darker turn here–that have come to define his brand are crucial viewership drivers for his new series.
What's the impact of the show's anthology format?
It drives bingeability. The fact that the series is Based on a Book (154)–or, more accurately, a number of short stories by different writers–and that every episode tells a distinct, standalone tale with a different tone and theme makes viewers eager to watch them all.
*Publicly released trailers for series are evaluated using Vault AI's algorithms – utilizing our proprietary 120K+ story element database alongside ratings performance and other datasets – to identify unique combinations of stories, themes, characters, and genre elements that will drive success.
About Vault AI
Based in Los Angeles and Israel, Vault AI is using a combination of machine learning and consumer insights experts to help the entertainment industry predict consumer response to content. Test your content faster and more accurately with Vault AI and get granular insights across the entire content life cycle today.