AJ Giovannetti Joins Vault AI as Senior Vice President, Product Strategy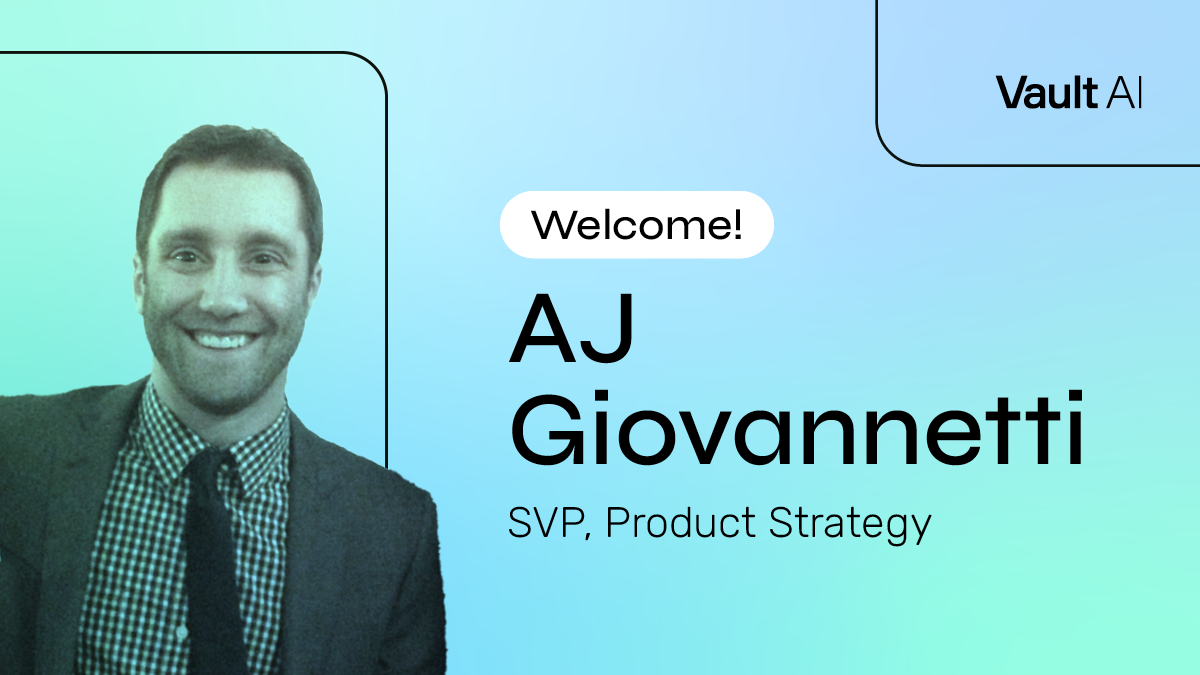 LOS ANGELES, May 5, 2022 – Vault AI, the trailblazing predictive consumer insights firm, today announced the joining of AJ Giovannetti as Senior Vice President, Product Strategy.
Giovannetti brings significant experience in entertainment research, having delivered creative insights that shape film and TV marketing campaigns for the past 15 years. He is a trusted research leader with a combination of agency-side and Hollywood studio experience from his time at National Research Group (NRG), Paramount Pictures and Penn Schoen Berland.
Giovannetti will be based in Vault AI's Los Angeles office, where he'll be developing new insights products that leverage Vault AI's proprietary databases, machine learning technology and data science expertise.
"I truly believe Vault AI's unique combination of algorithmic precision and creative insights professionals will change how the industry thinks about market research," said Giovannetti. "I'm ecstatic to be helping the Vault AI team bring new insights technologies to market."
"AJ is a fantastic addition to the Vault AI team," said Abe Recio, Vault AI's Chief Product Officer. "As a consumer insights maven and an innovative and rigorous methodologist, he will ensure that Vault AI's growing suite of products continue to break new ground and lead the new wave of predictive consumer insights."
With Giovannetti joining the team, Vault AI continues to deepen its bench of consumer insights talent, hot off the heels of its $8 million Series A funding round co-led by Hearst Ventures and PICO Venture Partners. Other participants in the Series A included existing Vault investors TV Azteca and Remagine Ventures.
About Vault AI
Vault AI, based in Los Angeles and Israel, is using machine learning to help the entertainment industry predict consumer response to content, identifying what elements will drive them to watch, stream or buy tickets. Vault AI's fast and accurate predictive consumer insights platform provides actionable insights at any stage of the content lifecycle without needing a single survey or focus group.
Adopted by leading streamers, TV networks and film studios, Vault AI's flexible machine intelligence was built by Israel's leading minds in AI and is designed by consumer insights people for consumer insights people.
—
Want to join the Vault AI team? We're hiring – see the current job openings here.