Theatrical
Global Theatrical Insights
Advanced reporting and analytics built to maximize box office results

Flexible
Analyze any type of audio/visual content. Simply upload a script, trailer, concept, IP and quickly see how it will impact audiences.

Global
Get insights for audience size, profile and local market nuances across 60 markets.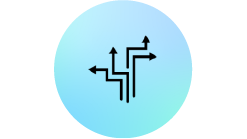 Route and Re-Route
Predictive tracking that covers unreleased content up to 20 weeks before release.
Anytime, anywhere
Understand the core drivers for content performance
Simply input any audio or visual content and gain insights quickly:
IP, Concept, Library Viability
Greenlight
Story & Character Drivers
Positioning
Trailer & Ads
Campaign Roadmap
More Info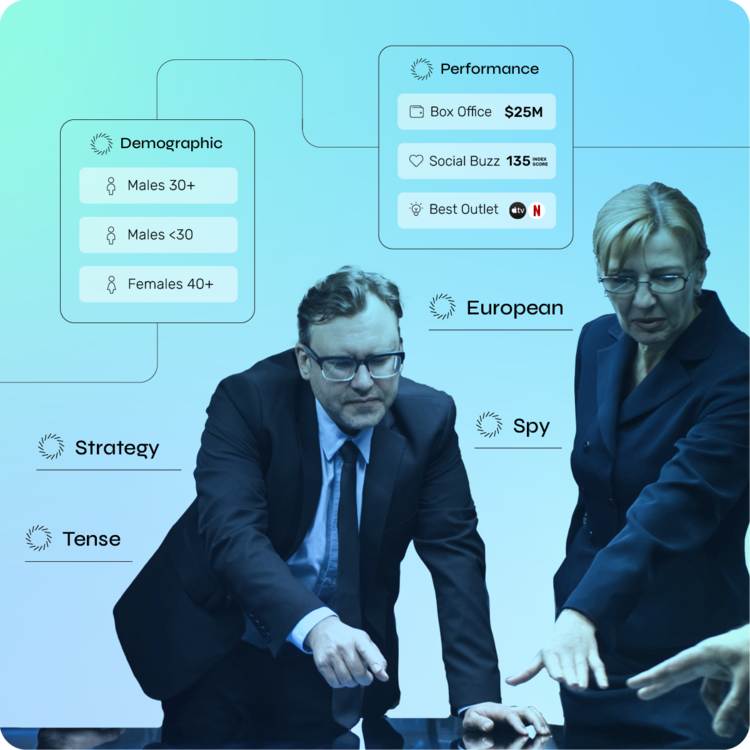 Global by design
How global is your content?
Getting actionable consumer insights for your global theatrical market isn't easy. It's time consuming and often the data you get back is inconsistent. We built the Vault AI platform to give you global insights in hours, with all the nuances you need.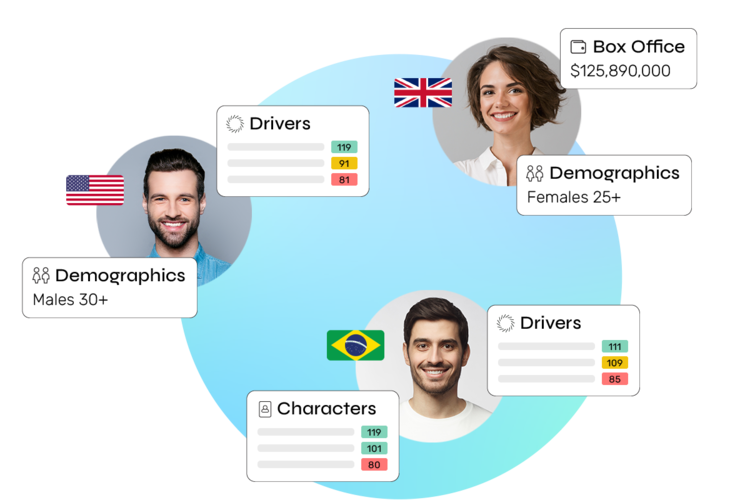 For the first time ever, ask any question, at any time to simulate performance
Does this character deserve their own movie?
Will trailer 3 win +30's away from my competitor?
How might this perform on PV0D?
Is the main character too macho?
What if we focused on the location as a hook?
Spinoff into a TV series?
Get Insights Today
Join entertainment and media companies of all shapes and sizes to see how content analytics can help visualize your audience.
Request a Demo