Television
Unlock Global Television
Insights
From unscripted to scripted, promo to pilot, get AI powered audience insights fast

Flexible
Built to analyze any type of content, from concept, bible, deck, IP, adaptation (TV, Film, Podcast, Game), while adjusting talent and story variables to give you range.

Ratings
Gain insights into what drives Ratings around the world, or quickly pivot to see what impacts streaming subscribers.

Segment
Drill down like never before, with clear audience insights by gender, age, ethnicity and more.
Find the perfect fit
From scripted to unscripted, gain insights to fuel your next hit
Input a Script or Series Bible, Sizzle Reel or Series Deck to gain insights:
Concept Testing
Pilot Testing
Story & Character Drivers
Title Testing
Script Testing
Upfronts Packaging
More Info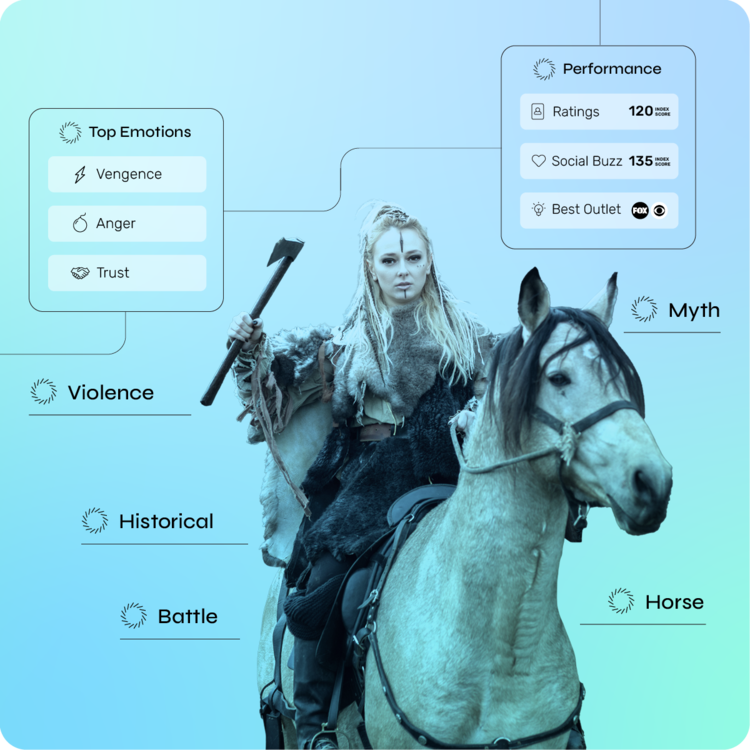 Global by design
Insights tailored to each country's viewing behaviors
Getting actionable consumer insights for your global TV series isn't easy. It's time consuming and often the data you get back is inconsistent. We built the Vault AI platform to give you global insights in hours, with all the nuances you need.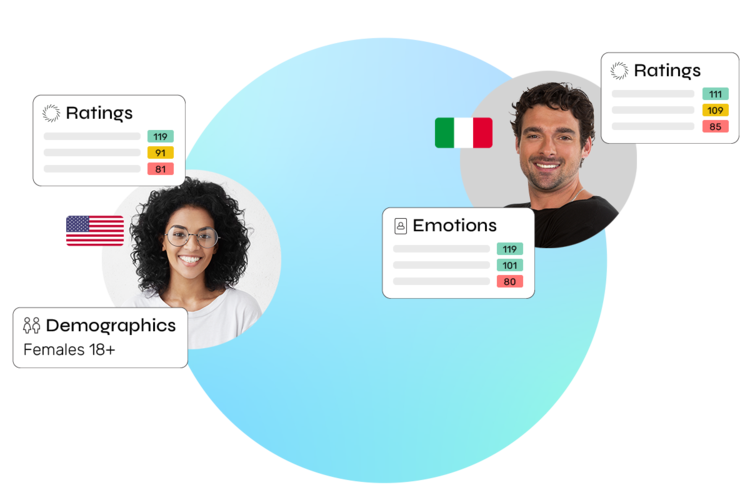 For the first time ever, ask any question, at any time to simulate performance
What if we made the protagonist Female?
Should we up the comedy for traditional horror fans?
Should we position the leads as less vengeful?
Would this succeed as a series spinoff?
Will talent X hit our demos more that talent Y?
Would a more violent promo activate Males under 30?
Get Insights Today
Join entertainment and media companies of all shapes and sizes to see how content analytics can help visualize your audience.
Request a Demo