Streaming
Unlock Global Streaming
Insights
Flexible insights that focus on streaming movies and TV shows

Flexible
Built to analyze any type of content, giving you the power to simulate new talent and story ideas in real-time.

Global
Get global insights across 60 countries to reflect one global flavor or highlight key market needs to gain and retain subscribers.

Metrics that matter
We offer multiple metrics, from binge, to SVOD ratings, to help simulate a streaming platform's subscriber base.
Actionable user insights
Next generation consumer insights at your fingertips.
Understanding the impact of content on your streaming subscribers:
IP, Concept, Library Viability
Greenlight
Story & Character Drivers
Positioning
Trailer & Ads
Campaign Roadmap
More Info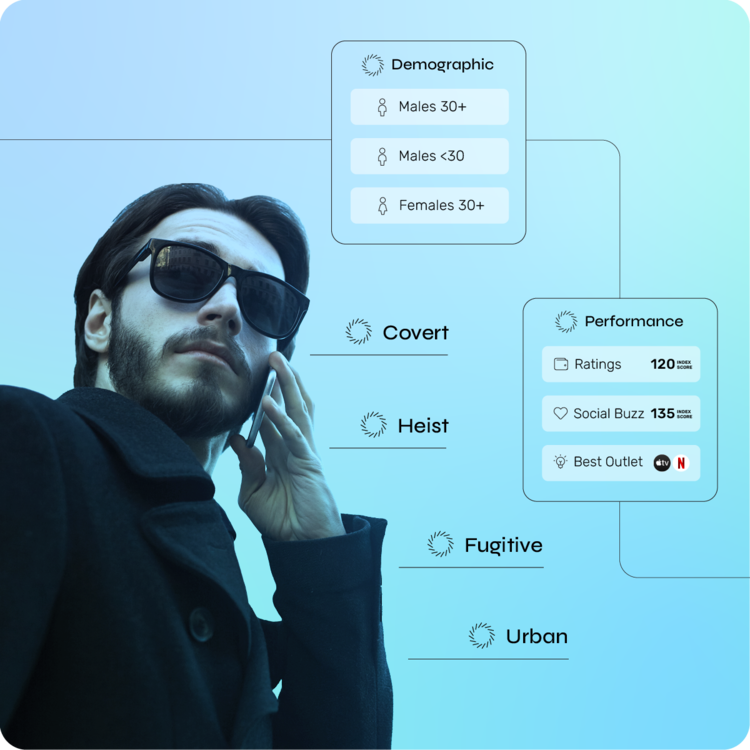 Global by design
What makes your content truly global?
Getting actionable consumer insights for your global streaming market isn't easy. It's time consuming and often the data you get back is inconsistent. We built the Vault AI platform to give you global insights in hours, with all the nuances you need.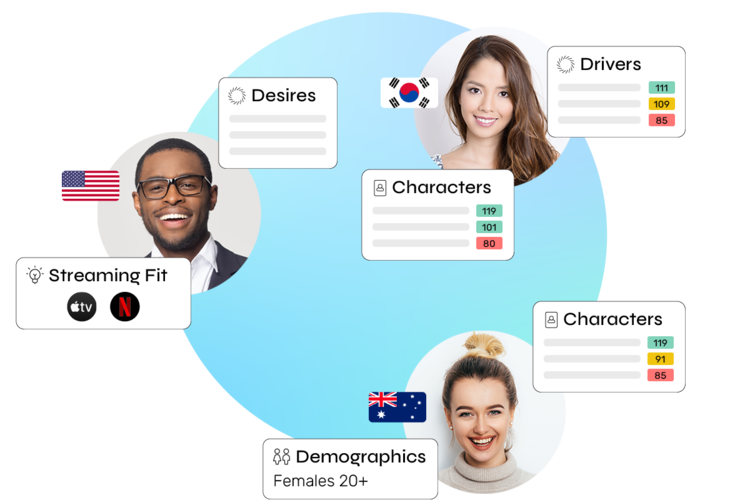 Empower decision making across content's entire life cycle
Is this better fit for Netflix or Hulu?
Will character X drive social engagement?
What if we use action elements for trailer option 1?
Will this Podcast succeed as a streaming series or film?
Lean heavy on the horror vs. comedy?
Pitch as more crime than action?
Get Insights Today
Join entertainment and media companies of all shapes and sizes to see how content analytics can help visualize your audience.
Request a Demo