Unlock the future. Today.
Unlock the future. Today.
The platform of the future
Next generation consumer insights at your fingertips
We help global streamers, networks and studios test their content faster and more accurately, without ever needing a single respondent.

We call it Predictive Consumer Insights.

Our AI rapidly predicts consumer response to your content, unlocking actionable insights that drive audience engagement.
Any idea. Any time.
Gain insights at any stage of the content life cycle
Whether you upload a pilot or just a promo. Or if you're aiming to optimize for ratings or social buzz. We built Vault AI to be a companion to teams that demand greater flexibility from their research tools.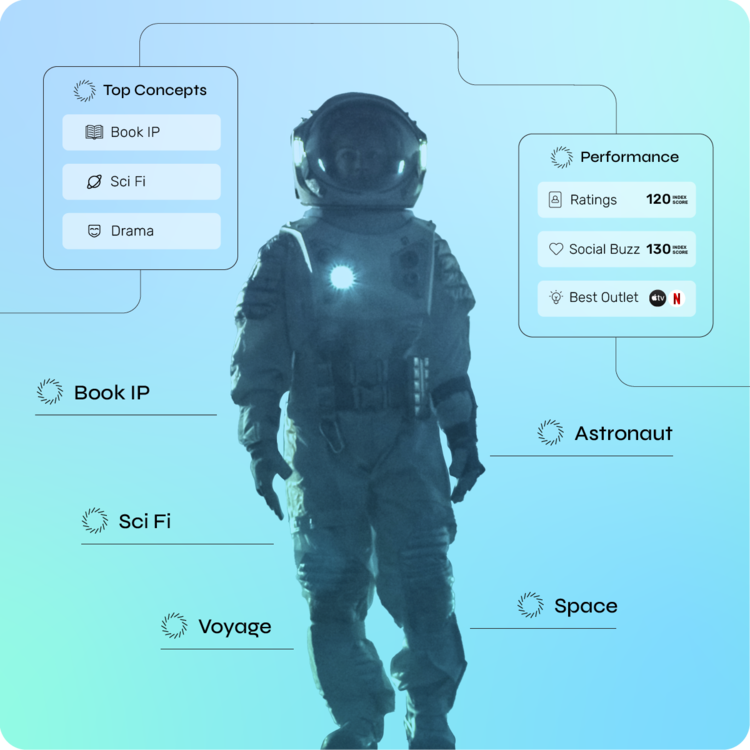 No matter how you reach your audience, Vault AI has you covered

Streaming
Consumer Insights for movies & series on Streaming Platforms.

Television
Consumer Insights optimized for all types of linear TV.

Theatrical
Consumer Insights for global theatrical audiences.
Reach out to discover how top global media streamers, broadcasters, film financiers, premium production companies and major studios get a competitive advantage.
Get in Touch